The Revel Digital player app supports streaming from a wide variety of sources including RTSP, HTTP, and YouTube Live. The configuration for these options varies depending on both the type stream, as well as how you would like to integrate the video within your signage.
Adaptive Streaming and RTSP
Adaptive Streaming is a class of streaming formats which include DASH (Dynamic Adaptive Streaming over HTTP), SmoothStreaming, HLS (HTTP Live Streaming), and RTSP (Real Time Streaming Protocol). These formats are supported directly within the Revel Digital template engine.
To add a stream to your template, just add a TV Tuner zone, select IPTV as the TV Type, then configure the Url with the source address of your stream.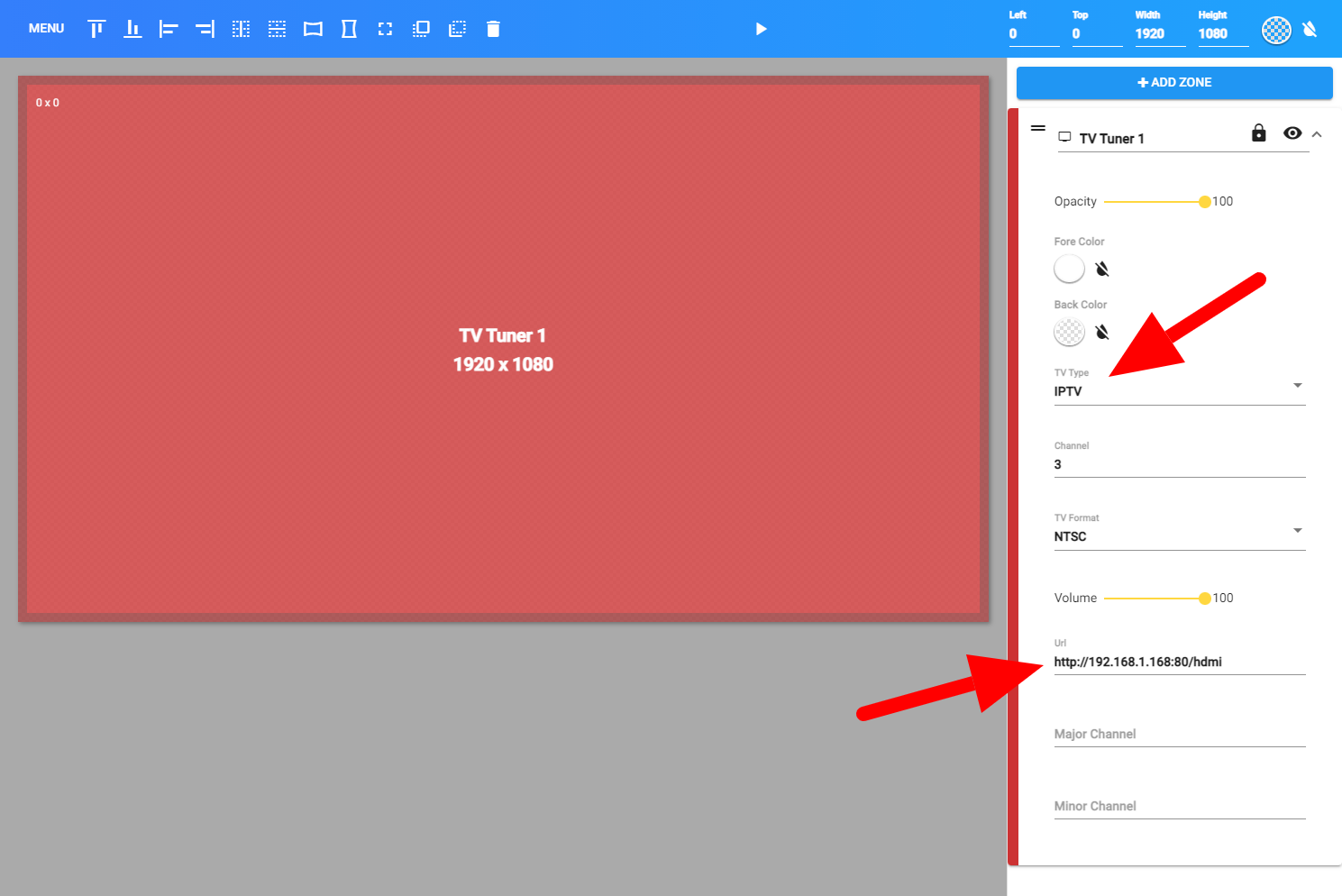 When this template is playing the stream will automatically play providing the source is live.
YouTube Live
YouTube provides it's own streaming service known as YouTube Live. Anyone with a YouTube account can create their own stream and either stream directly from their own webcam, or through various 3rd party streaming tools and integrations including StreamLabs OBS and Zoom.
The configuration is slightly different in this case. Revel Digital provides a YouTube gadget which includes support for standard YouTube video along with live streams. Instead of a TV Tuner zone, add a Gadget zone and select the YouTube gadget from the list of available gadgets.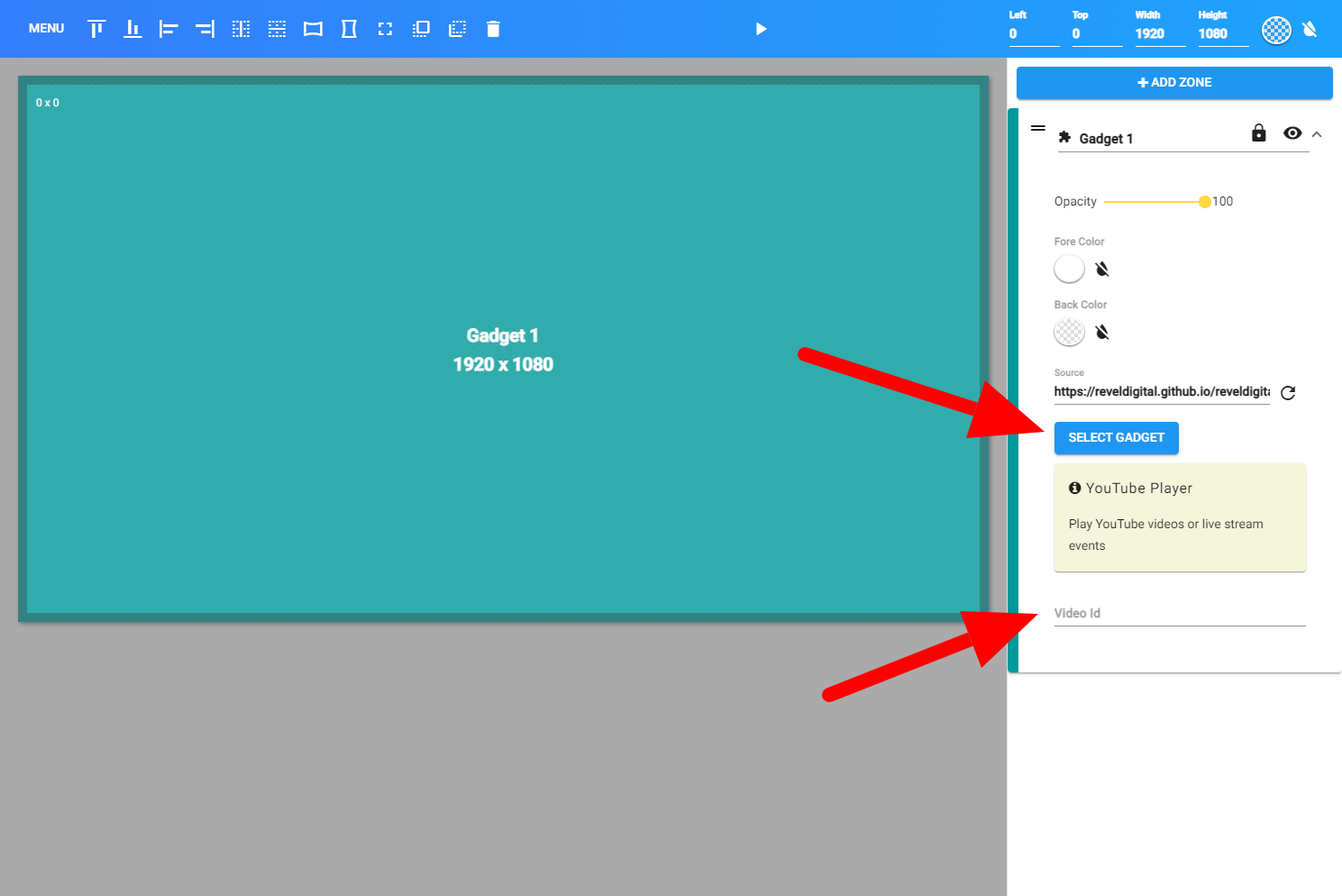 The gadget must be configured with the YouTube Video Id which can be found in the YouTube website URL shown here underlined in red.