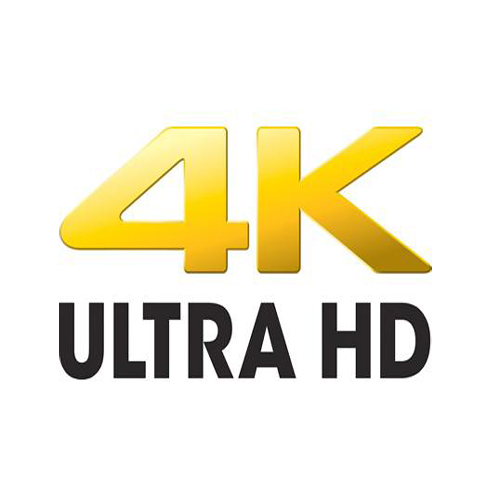 Revel Digital supports 4K (Ultra HD) video on devices capable of decoding the HEVC (h.265) video format. Ultra HD video has a resolution of 3840 x 2160 which necessitates a higher level of compression provided by the HEVC format. All videos uploaded to your Revel Digital will automatically undergo conversion to the HEVC and will be provided to players requesting 4K content.
Hardware Support
It's important to determine if your player hardware supports the decoding of HEVC video. In most cases there will be specialized hardware called a GPU (Graphics Processing Unit) responsible for decoding the video. Refer to your hardware specifications for any reference to HEVC (h.265) decode support.
Enabling 4K
Enabling 4K for your Revel Digital device is a simple as toggling the 4K support in the device details page.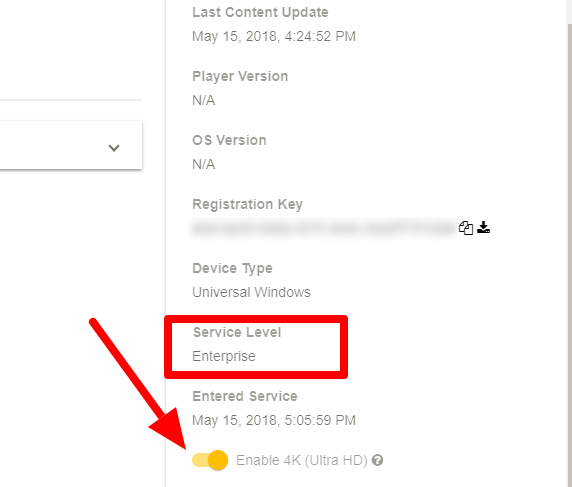 This option is only available for devices on the Enterprise or Enterprise+ service levels. Once enabled, all video provided to the player will be in HEVC format and will retain the original video resolution up to and including 4K.
4K Considerations
There are a few things to keep in mind when deciding to make the 4K transition.
4K video is big! By that we mean the file size is much larger than even a 1080p video. 4K video is 4x the pixel resolution of a standard 1080p video. That combined with a higher bitrate can inflate the file size substantially. Keep this in mind if storage space is limited on your player hardware.
GPU support for HEVC video decoding is necessary. Ensure your player is capable of decoding HEVC video in hardware. In most cases this will be specified in the tech specs or marketing materials for your player. Windows 10 has support for HEVC, but more recent updates now require the installation of an HEVC package from the Microsoft Store.
Size matters. Some would argue there is no reason to utilize 4K video for displays under 50". The increase in pixels is only visibly beneficial once you get past the 50" threshold. That said, most 4K displays also incorporate other technology to improve the display quality including local dimming and HDR, so there are usually other benefits to utilizing high-end displays.