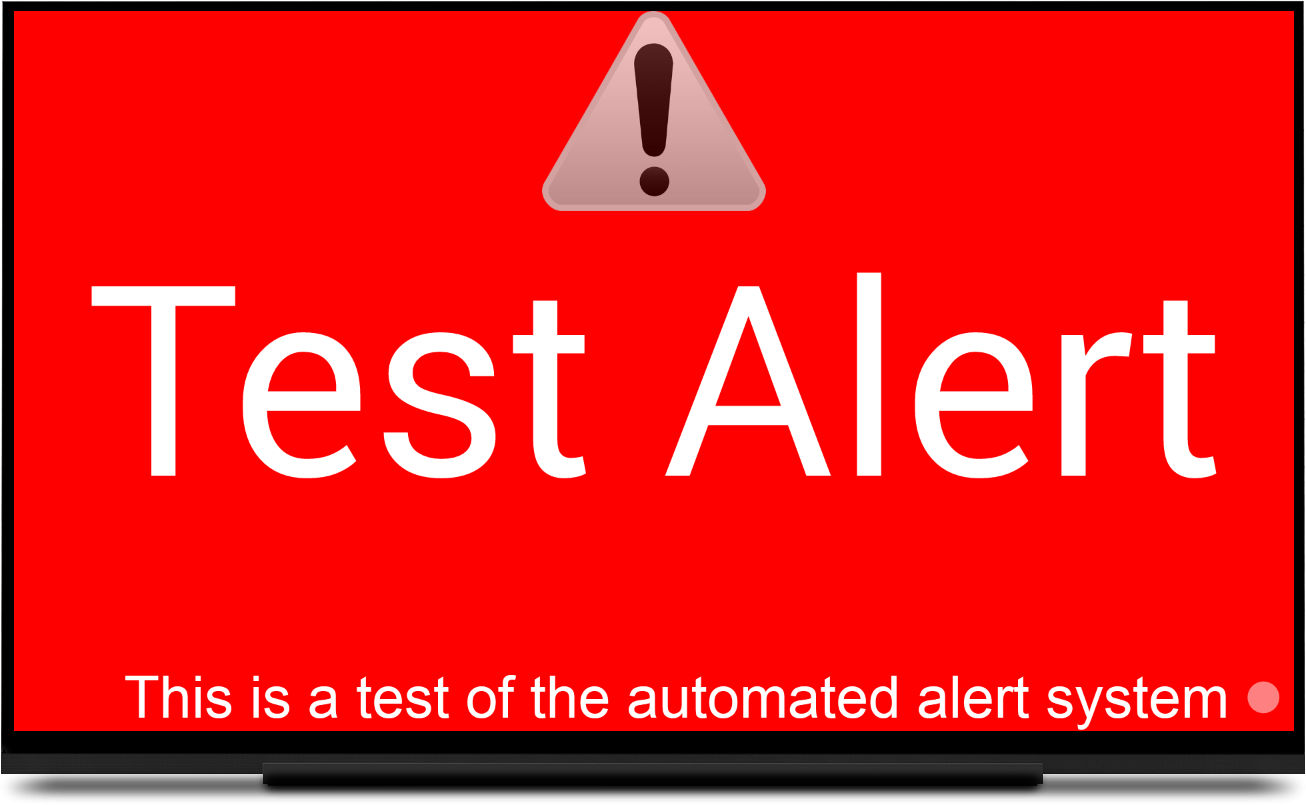 Revel Digital provides an automated system for delivering warning and emergency messages to any digital signage device in your network. Both the NWS (National Weather Service) and EAS (Emergency Alerts System) are monitored for alerts in the vicinity of your device. It's also possible to monitor any number of CAP feeds. CAP stands for Common Alerting Protocol and is a standard adopted for disseminating emergency alert information. Imminent and severe alerts are immediately pushed to the sign in the affected area with a detailed alert message and an optional audible warning tone.
Configure your account for alerts by navigating to Tools > Automated Alerts. Click the +ADD button to create a new alert configuration. Customize the alert configuration with the devices to include, whether or not to enable alert audio, and which event types to exclude (if any).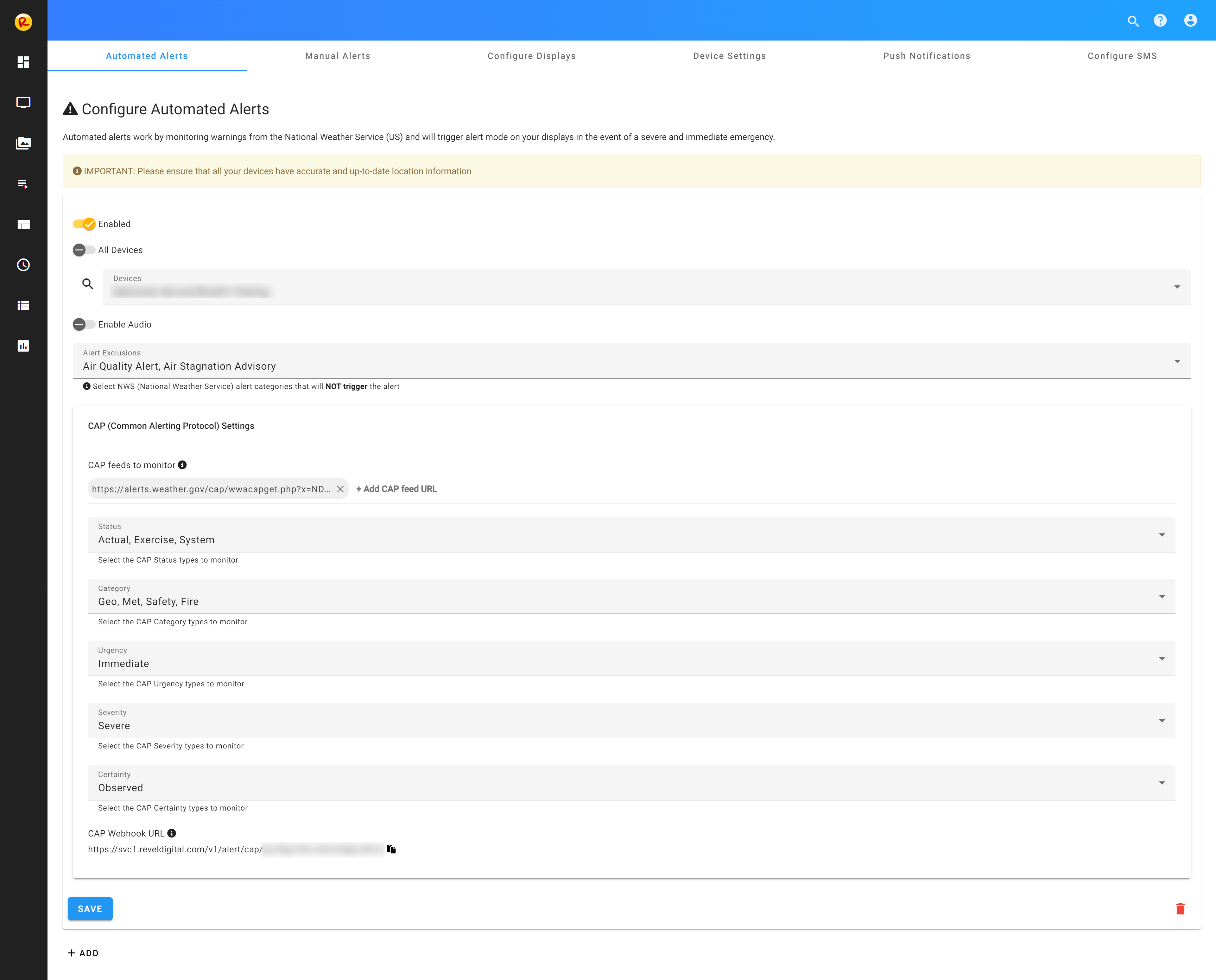 CAP (Common Alerting Protocol)
In addition to NWS/EAS, alerts can also be triggered via CAP conforming RSS feeds or via push from 3rd party alerting services.
Monitoring 3rd party CAP feeds
Some services provide their own CAP feeds such as Blackboard. To monitor these feeds just add them to the Additional CAP feeds to monitor.

CAP Filtering
Alerts can be filtered by CAP specific properties including:
Status
Category
Urgency
Severity
Certainty
The values for these are determined by the alert source. By default the alert configuration will filter for Actual (Status), Immediate (Urgency), Severe & Extreme (Severity), and Observed (Certainty).
CAP Webhook URL
In to receive alerts from 3rd party alerting services such as Singlewire, Punch Alert, E2Campus(Omnilert), Rave, Alertus, or CrisisGo you will to reference the webhook URL specific to your configured alert.
For new alerts the URL will not be available until after the alert configuration has been saved.

NOTE: Please make sure your devices are configured with accurate address information to ensure warnings are delivered to appropriate devices.