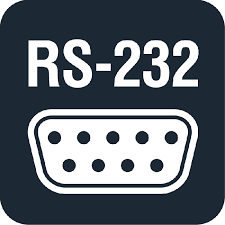 Remote control of a display is possible if the display has an available RS-232 management port. (9-pin serial). Verify your display has this capability by locating the port shown here: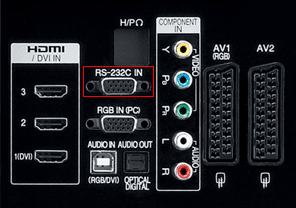 Revel Digital has full support for remote display control including the ability to automatically power off a display when nothing is scheduled to play. Other commands possible with RS232 include:
Volume adjustment
Input selection (HDMI, DTV, Cable, etc)
Channel selection
Brightness adjustment
Some displays have more commands available than others so verify the command set by the manufacturer.
To get started you'll need a USB to Serial Null Modem Cable. We suggest the StarTech cable sold at CDW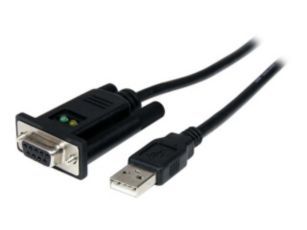 Plug the USB end of the cable into any available port on your Android stick or Mini PC.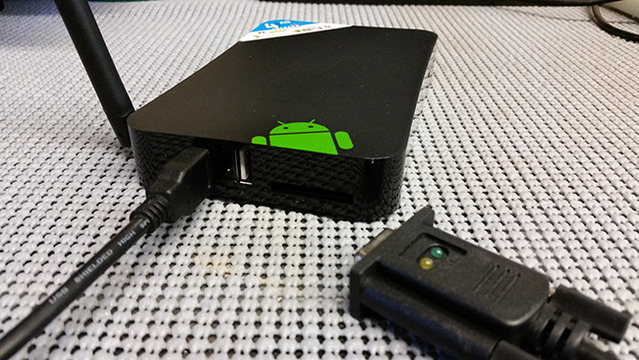 Enable serial support in the Revel Digital app settings. Open the settings by holding the Shift button then F12 with the player app running.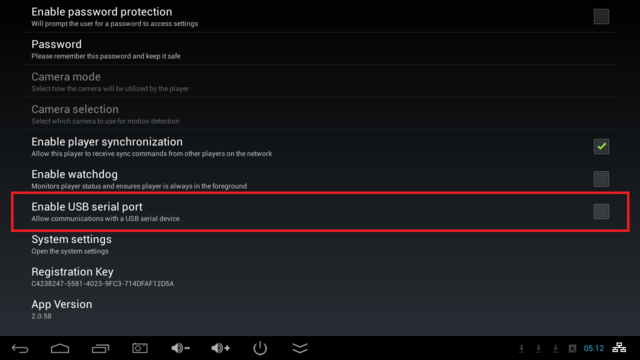 Next, you'll need to find the RS-232 commands for your display. Most manufacturers have this information available on the internet. LG, for example, provides this information on a specific display model here. Here are a few more examples of how ViewSonic, Pioneer, and Panasonic provide documentation on RS-232 commands compatible with their devices.
Once you have your command set located you'll need to configure the display in your Revel Digital account.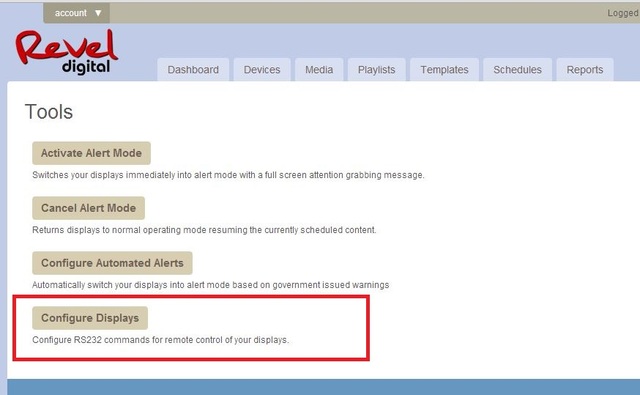 Here you'll find two sections for defining codes. The first section is for defining default settings to use for all displays on your network. The second section is for custom codes, any number of which can be defined and delivered to any display on your network either manually or on a schedule.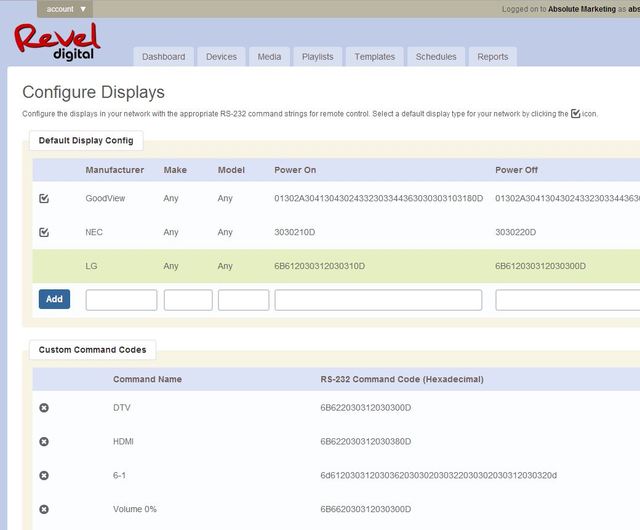 Once your commands have been configured you will be able to send the command from the devices tab.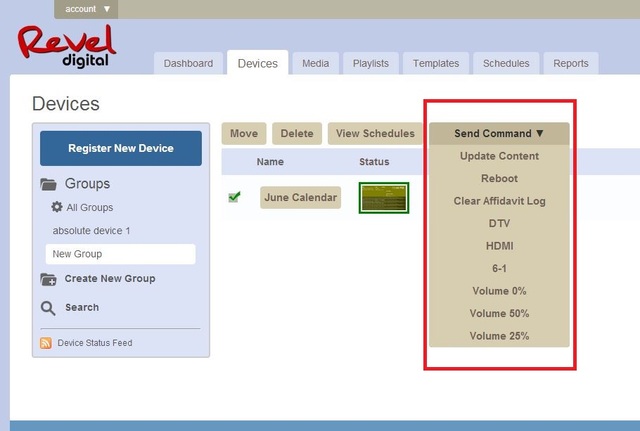 Commands can also be scheduled using a SmartSchedule. Just add a command to the What section of the schedule. Scheduled commands will be processed by the player when the schedule goes active.