If the stock set of fonts doesn't quite work with your template design you can use any of the available Google Fonts.
Google Fonts
---
Google Fonts is a large collection of custom fonts provided by Google for use in web based products and services. You can look through the available fonts here: https://www.google.com/fonts
Use a Google Font in your template
Google Fonts are available for use in most of our template gadgets. In this example, we will show how to select a Google Font for use in the Text gadget.
First add a gadget to your template: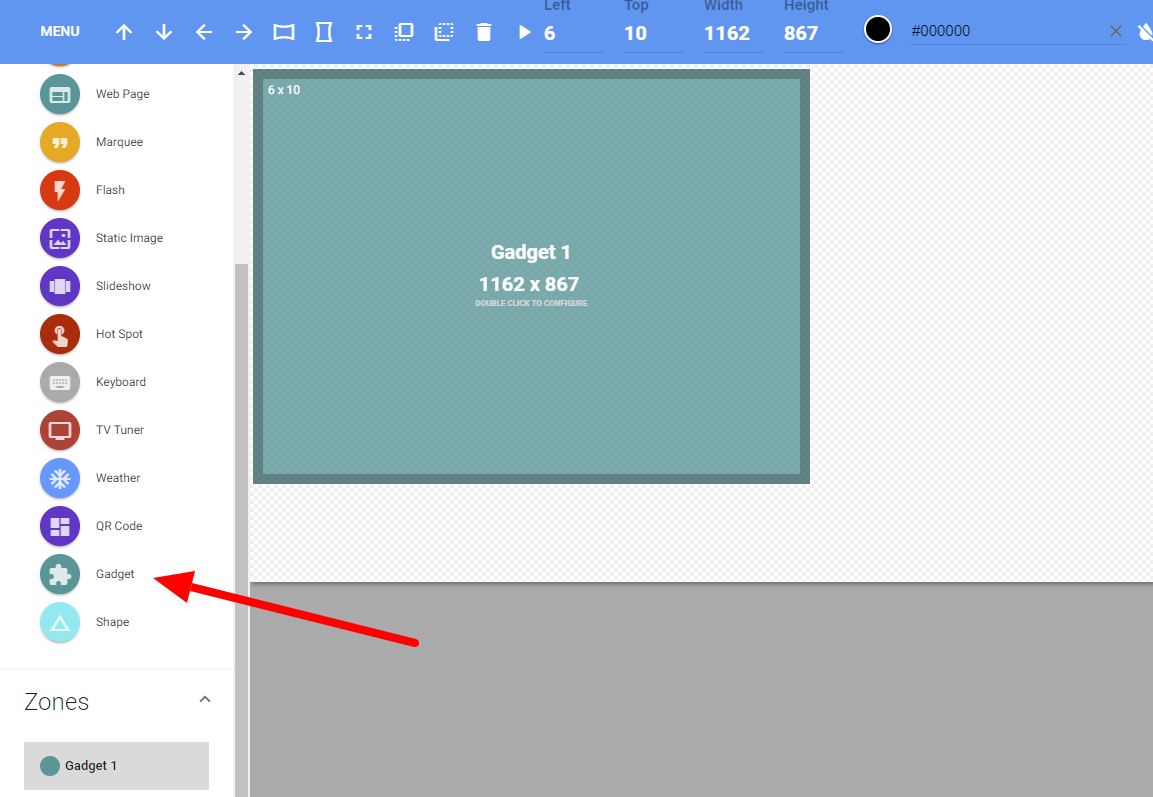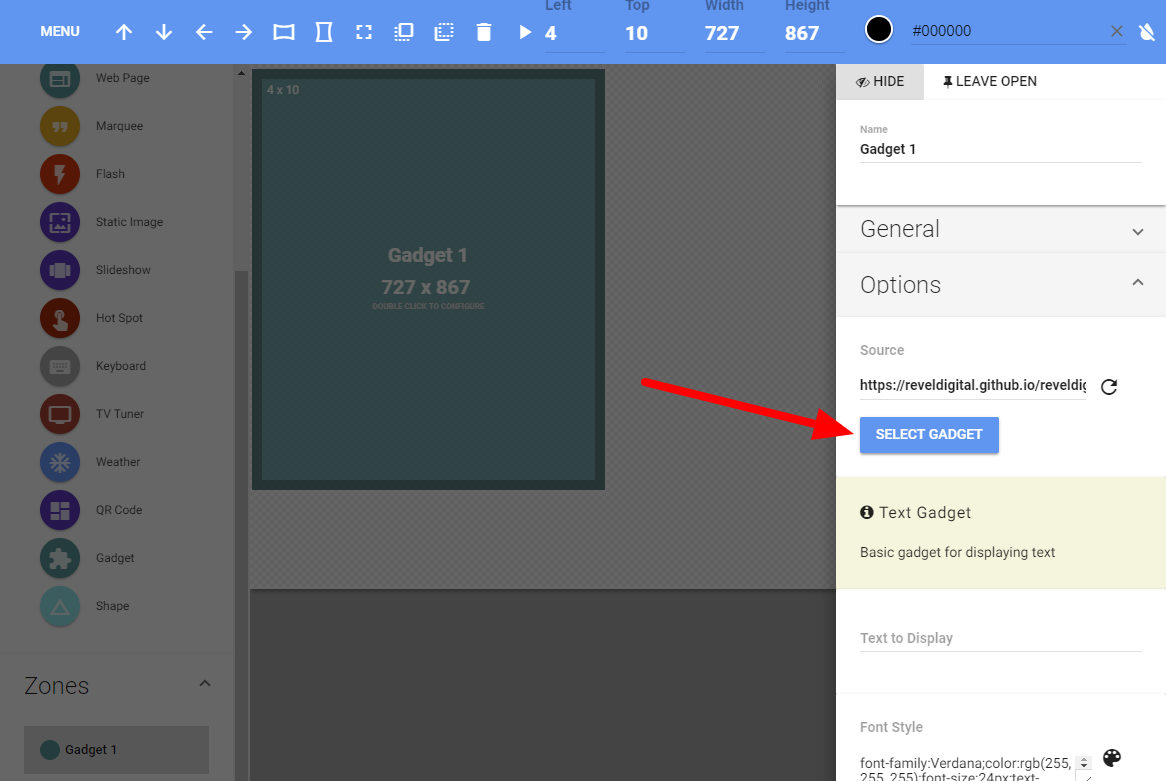 Select the Custom Text gadget and you'll see the options available to customize. One of these options is the Font Style. Click the palette icon to open the style customization dialog.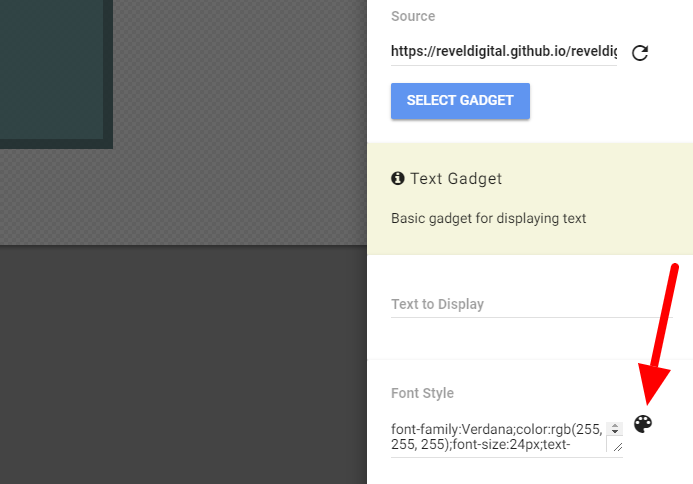 Then click the Google Font button to open the font selection dialog: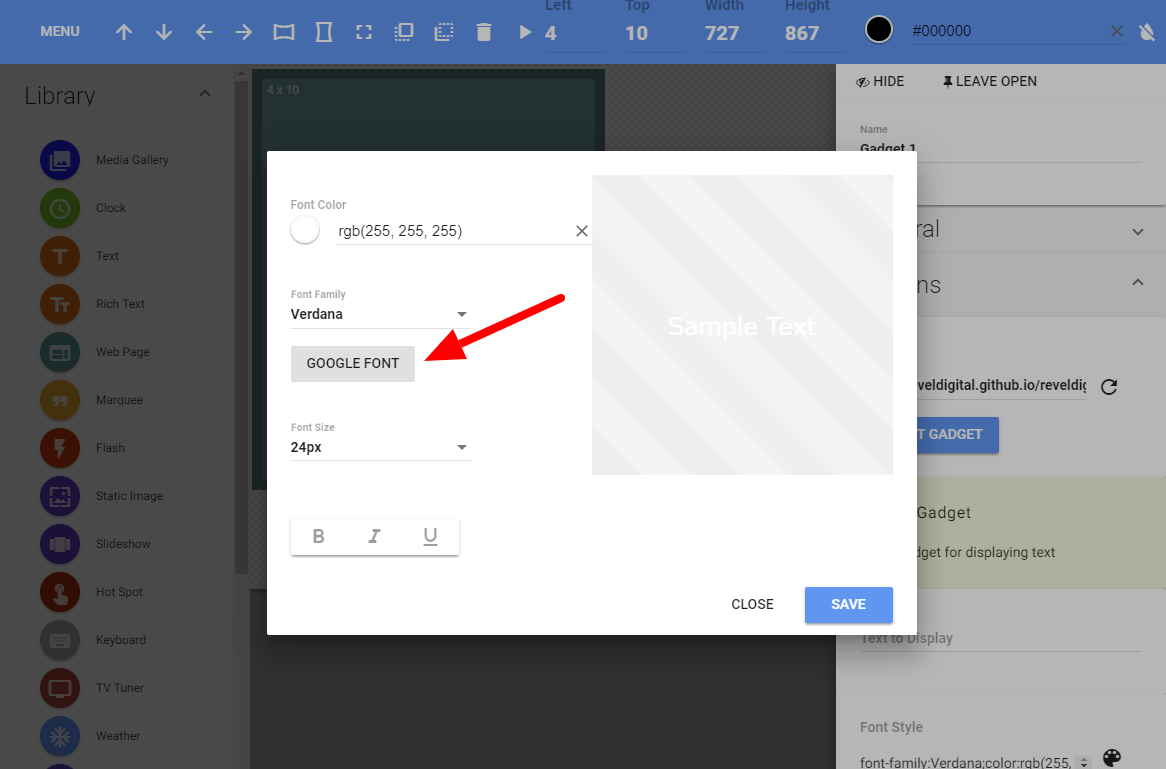 Font a font you like and click to select it: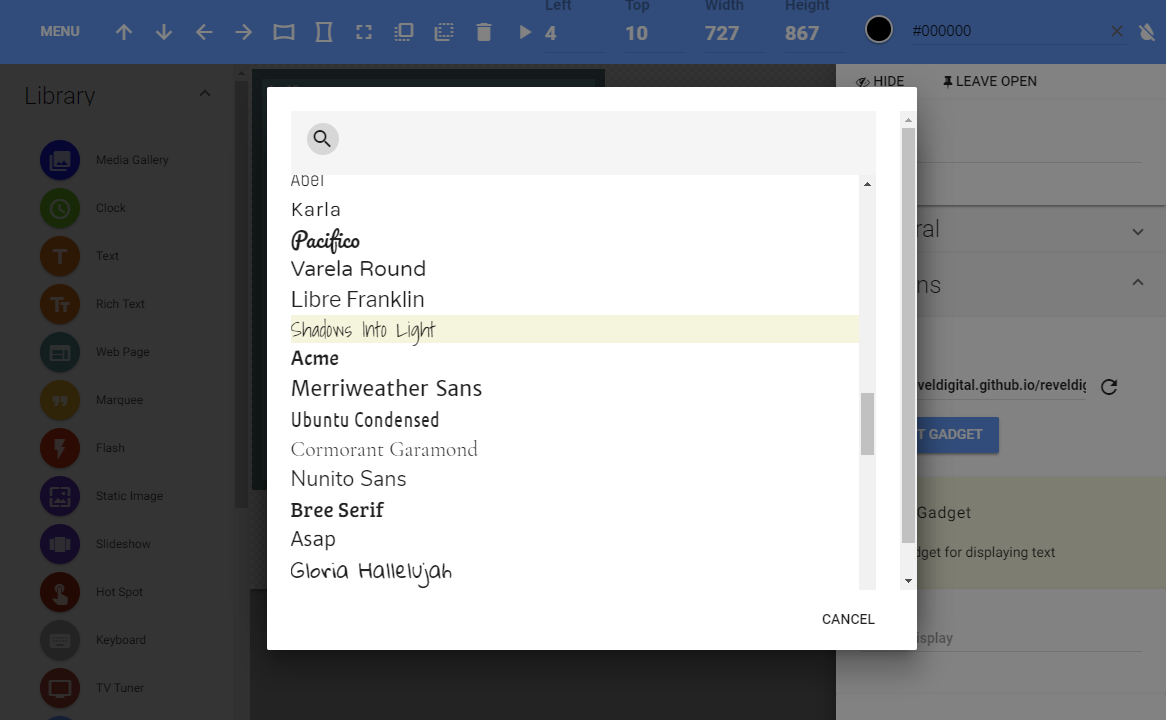 Now save your changes and click the template preview button to see the results: