The Revel Digital Player software can be installed on ViewSonic hardware through a process known as sideloading. Follow the steps below to learn how.
This guide applies to ViewSonic machines running android. If you have a Windows based player, Revel software can be found on the Microsoft Store.
The Revel Player software APK file is available here:
https://reveldigital-player-android-apk.s3.amazonaws.com/revelplayer-viewsonic-release.apk
Download and copy the file to a USB drive, and insert it into one of the available USB ports on your ViewSonic device. Alternatively you can use the built-in browser on your ViewSonic machine to download the file directly to the device.
If your device comes equipped with a touchscreen, most menu navigation can be accomplished via touch input. However, it can be helpful to connect a USB Mouse & Keyboard to assist with navigating the menu system. Some models require you to access admin mode to complete configuration. If a remote control came with your device you may need it, if this step is required.
Some devices may present you with the android UI at start up, allowing you to get started on your configuration immediately. On other devices, the android UI is hidden by default, which can be accessed by pressing a specific code sequence on the remote. The IR remote requires direct line of sight in order to reliably send commands. Due to your hardware installation and orientation, you may need to experiment with the remote angle for best performance. Keep in mind that the optimal remote location may be off to the side instead of directly in front of the screen.
Navigate to the android UI by first pressing the MENU button (outlined in red), followed by 1 9 9 8 on the keypad.
If this is successful, the android UI should be displayed on screen as pictured here: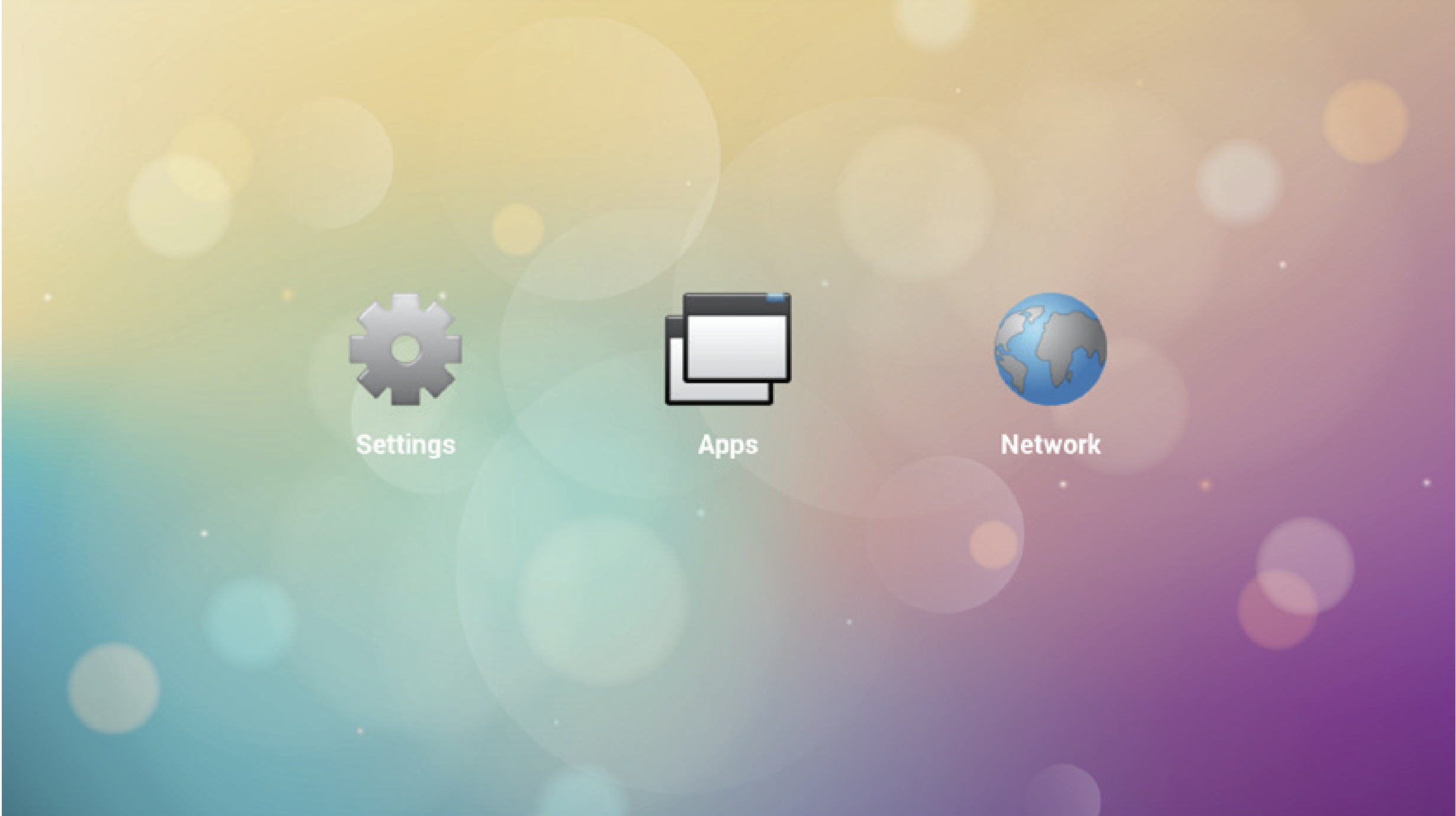 Navigate to the Revel APK, located on the connected USB drive using the File Explorer App under Apps. Note that some USB ports on ViewSonic hardware lack data pins and are power only. If the USB drive isn't listed, try moving the USB to another port. The browser app can also be used at this time to download the Revel APK.
After navigating to the APK file, click it to start the installation process and follow the on screen instructions. If installation is successful, launch the app, and you should be presented with a registration key. You can follow our device setup guide to complete the rest of your configuration.
For best performance set Revel as the custom app to ensure that the app automatically launches after restarting your device .