The Revel Digital platform supports a wide variety of media types including:
Image Formats

Video Formats

Most any video format is supported

MP4

MOV

FLV

AVI

WMV

Other formats
In order for media to play on your digital signage it's first necessary to add the media to your account via methods including direct uploading, media RSS, Facebook import, and web import.
Uploading Media
To upload media you your account click the New Media button.

Then select Upload from PC

You then have the option of either dragging the media into the outlined box, or using a file selection dialog to pick files from your PC.

Upload time will depend on the size of the media file(s). When complete each file box will turn green.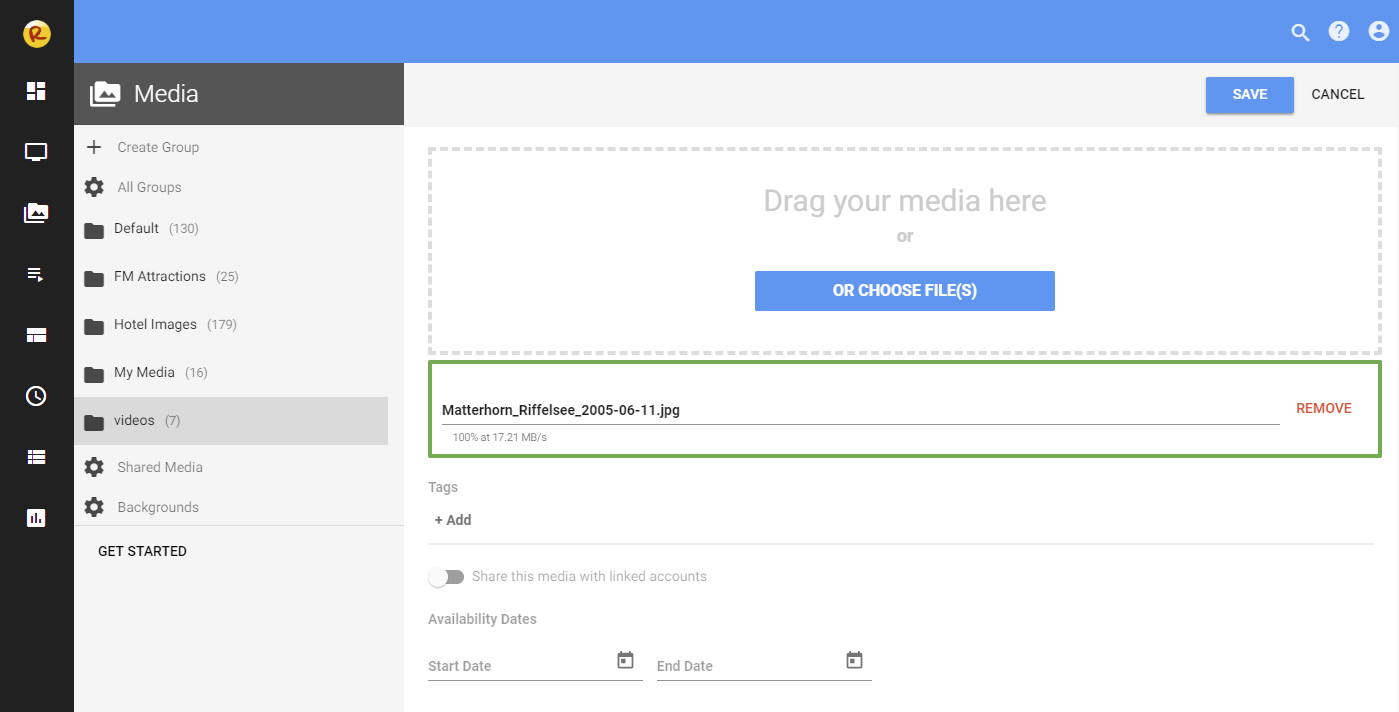 At this point you have the option of setting other media attributes including adding tags, setting availability dates, and choosing a group.
Finally, click the Save button to complete the process.