SMS (or text messaging), is another method by which commands can be sent to your player devices. This is a great option for instantly triggering content, such as alerts, from any mobile device with text capability.
Configuration
To enable SMS commands, navigate to Tools > Configure SMS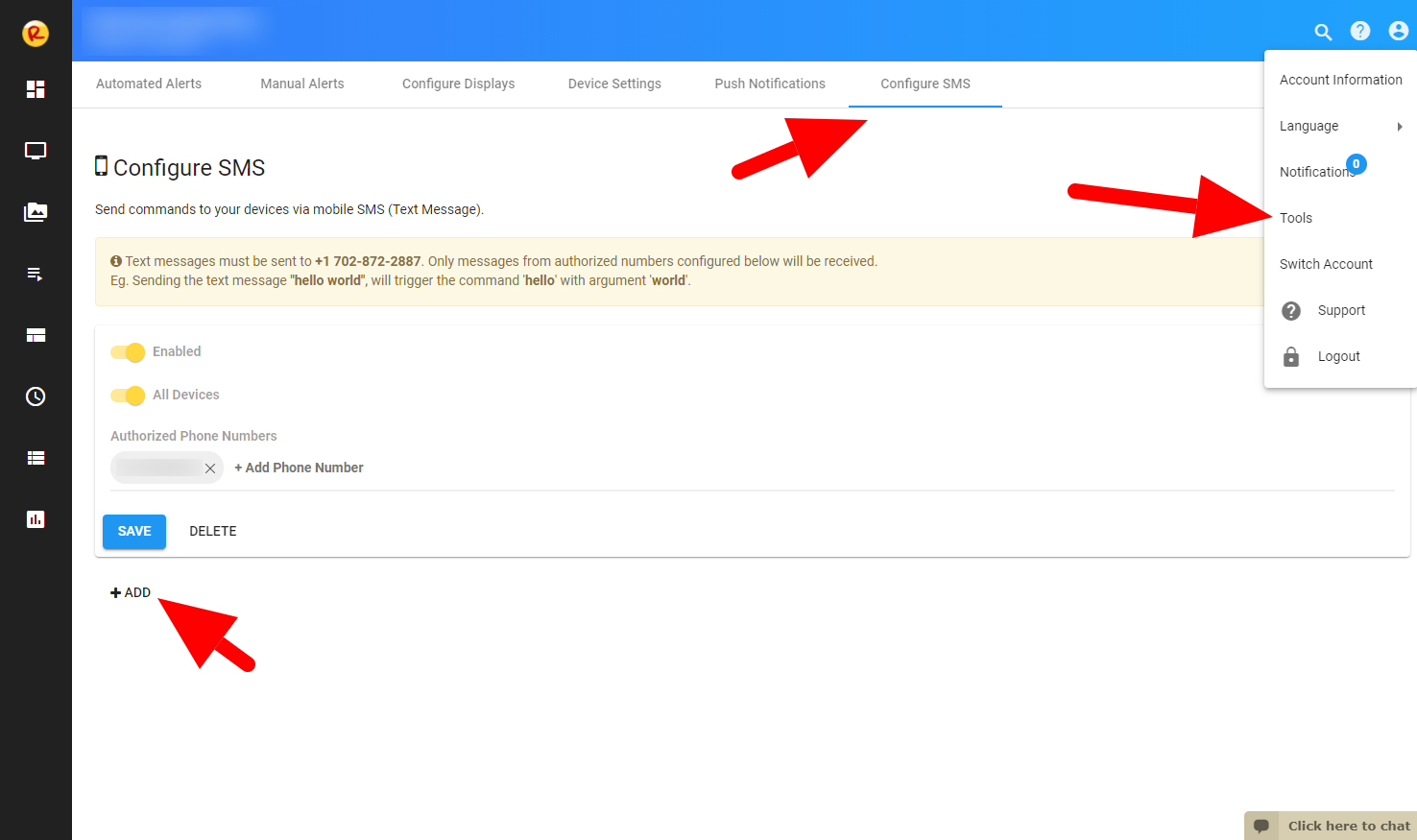 Next you will need to add a new configuration. Each configuration includes the device where you wish the commands to be delivered, as well as a set of authorized origination phone numbers. Only the phone numbers listed will be able to successfully send commands.
Usage
Once a configuration has been saved, you may now send a text message to the Revel Digital number listed: +1 702-872-2887

The message should consist of a command name followed by an optional command argument. For example, texting the message 'hello world' will send the command 'hello' with the argument 'world'.
Content Scheduling
In order to affect the content playing on your device(s) you will need to create a Smart Schedule based on the command. A Smart Schedule consists of a set of rules for determining what, when, and where; what content to play, when to play it, and which devices to play it on.
To create a new Smart Schedule, navigate to your Schedules page, then click New Schedule > Smart Schedule.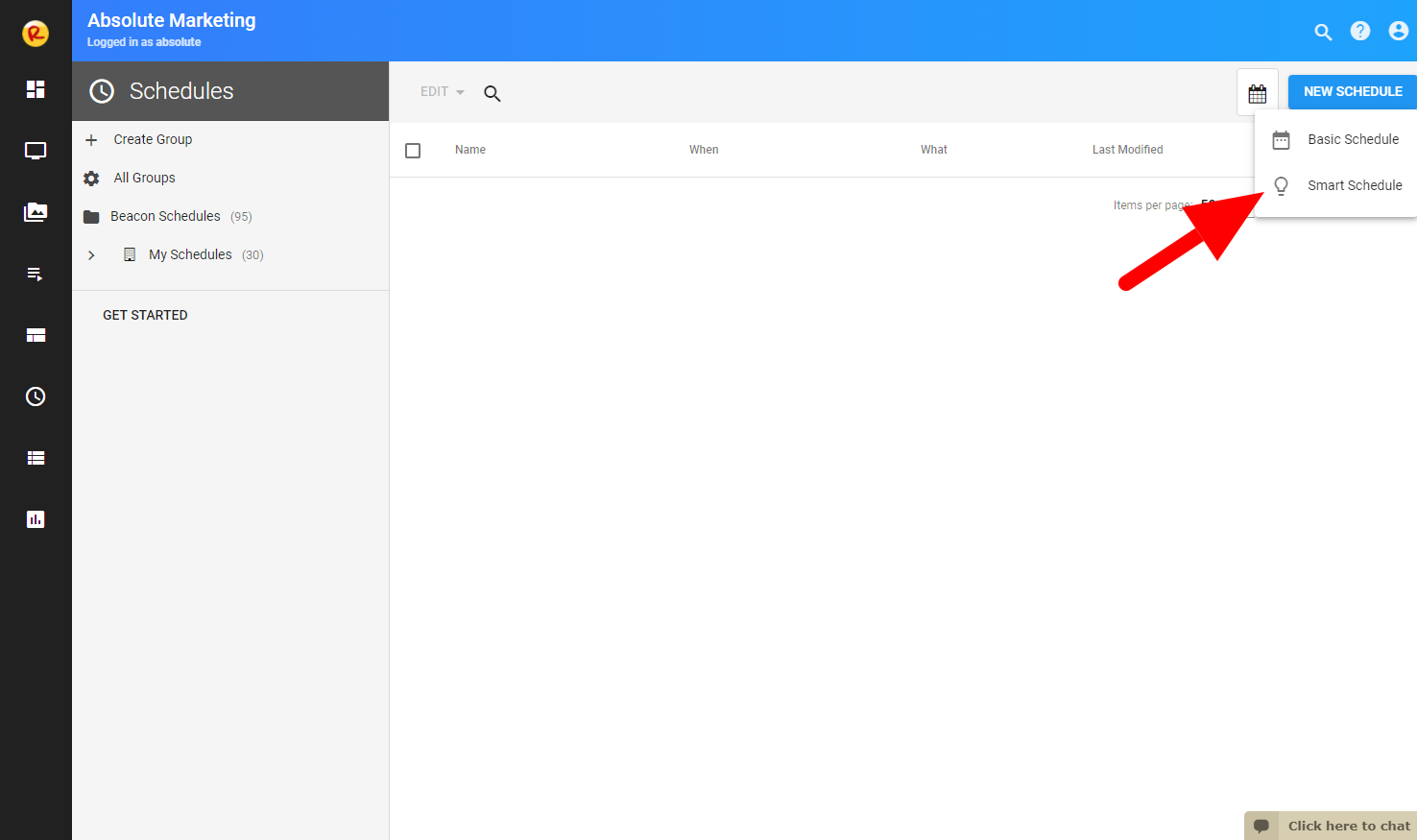 Our example schedule below will be used to trigger the Coffee House template when the command 'menu coffee' is texted.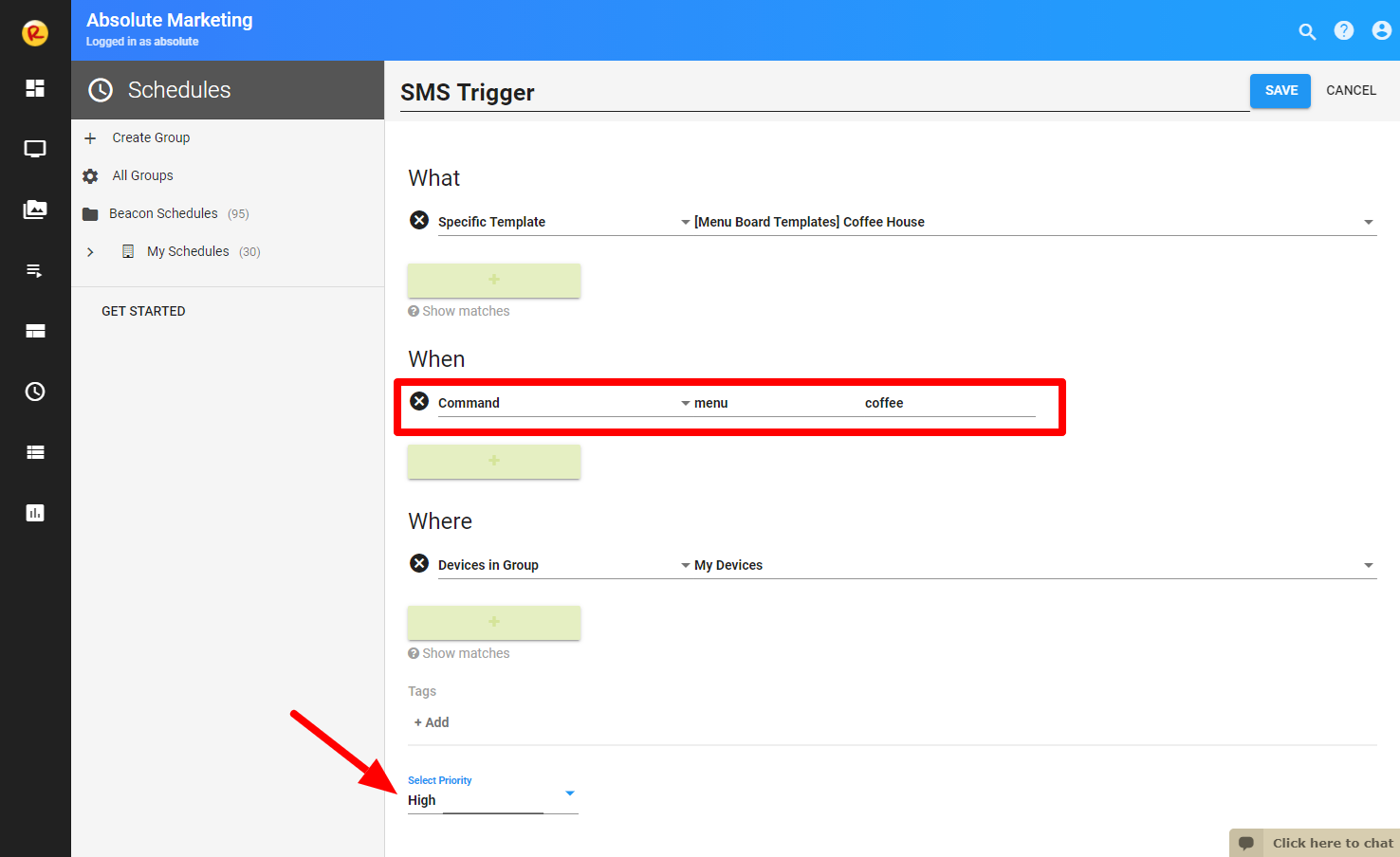 You should also set the priority of your command schedule to High in order to override any existing schedules that may be already scheduled for the same date/time.
Now save the schedule and you're done. The coffee menu can be triggered instantly via text message.
For more info on Smart Scheduling see our KB article here: https://support.reveldigital.com/hc/en-us/articles/360031047892-Scheduling-101