Organizations provide the ability to sub-divide your account into independently manageable groups of devices, media, playlists, etc. By designating a group as an organization it's possible to restrict user access to the associated group and sub-groups. Users belonging to an organization will only have visibility and access to the the organizations groups.
As an example, suppose a corporation (ABC Inc) has number of franchisees and wishes to provide access to their franchise owners. Corporate could create an organization for each franchisee, then assign that organization to various groups within their account.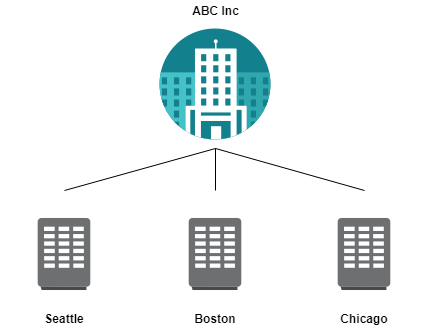 To access Organizations, click the profile icon at the top/right, then Account Information.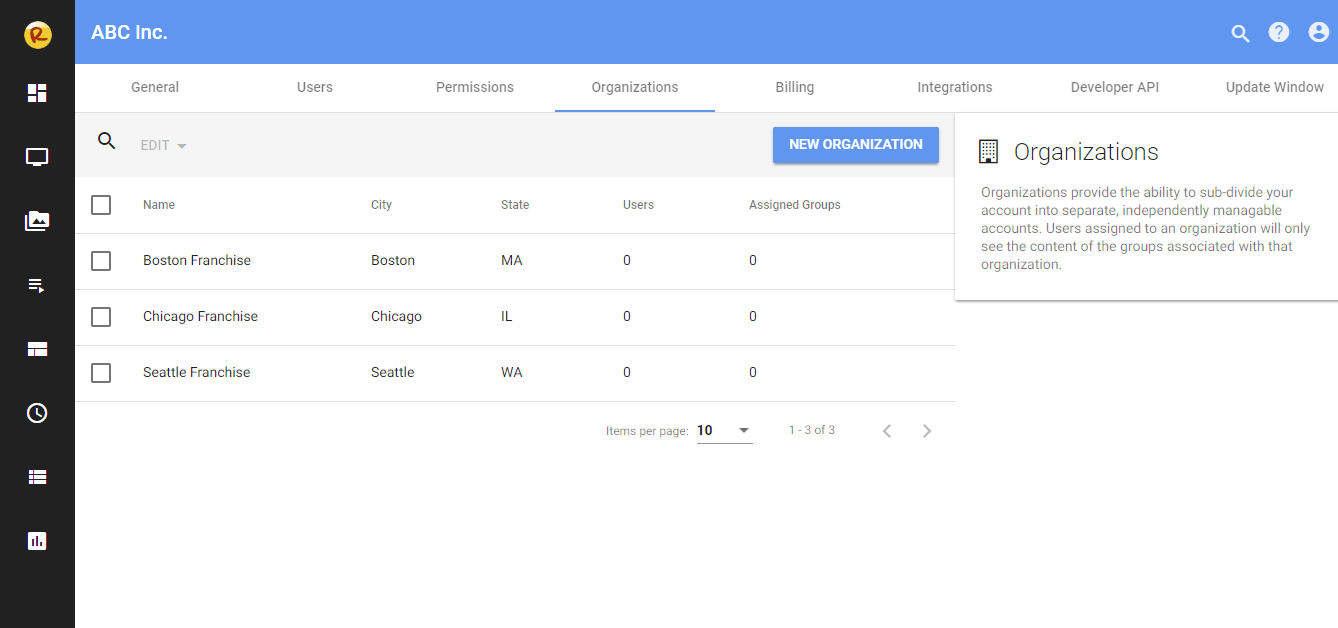 Once the organizations have been created they can then be assigned to groups within the corporate account. In this case we have created three groups under devices corresponding to each of the organizations we created.
Right click on any group to assign an organization.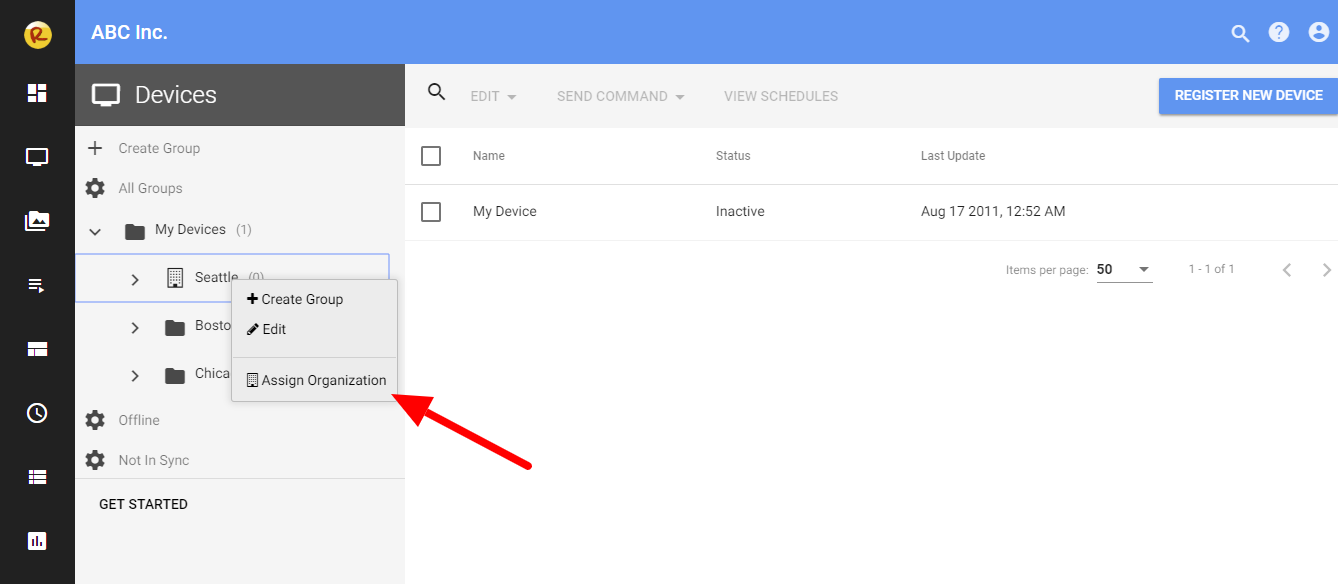 Then check the box adjacent the organization we wish to assign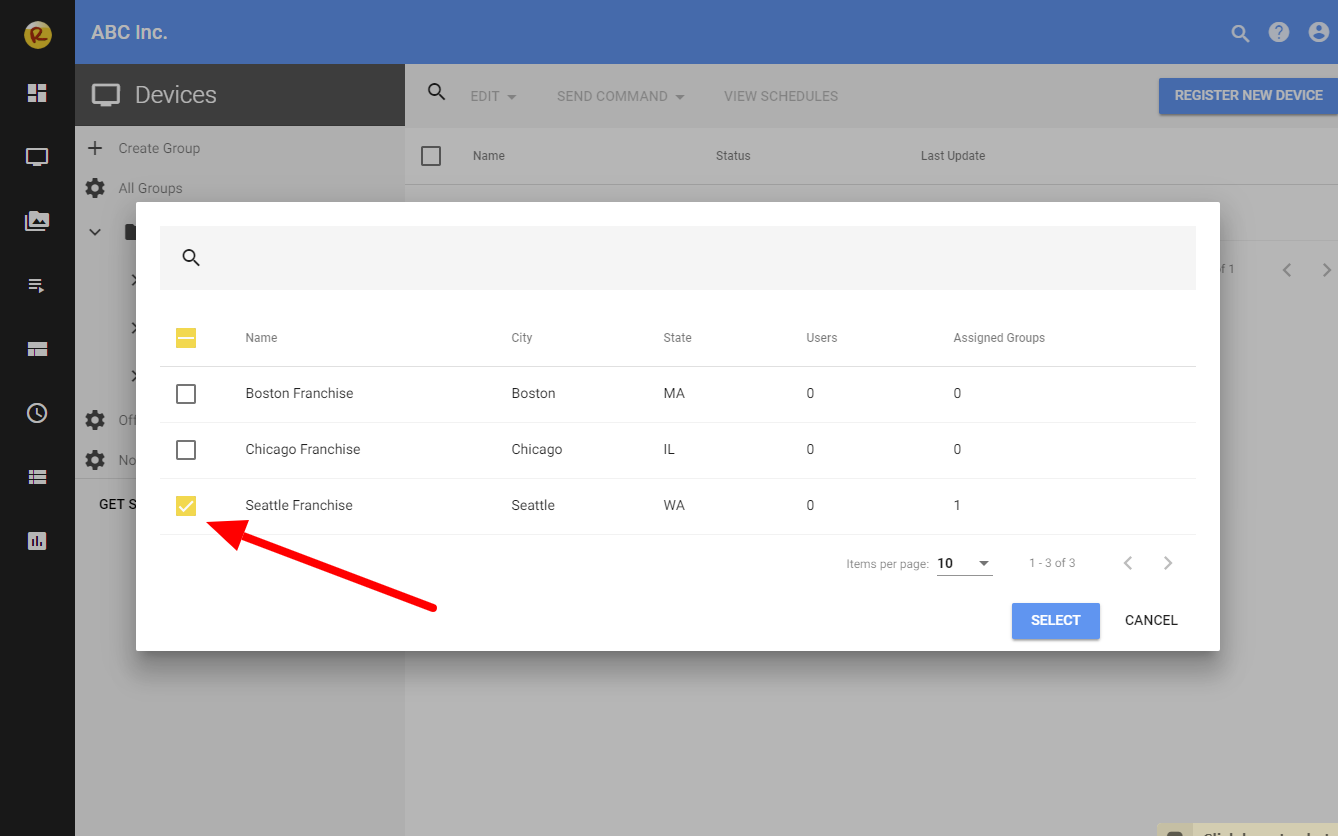 Repeat the steps for each franchise. Once complete you'll see we now have 3 groups assigned to their own organization representing the 3 franchise locations. In this example we have moved our single device to the Seattle > My Devices group.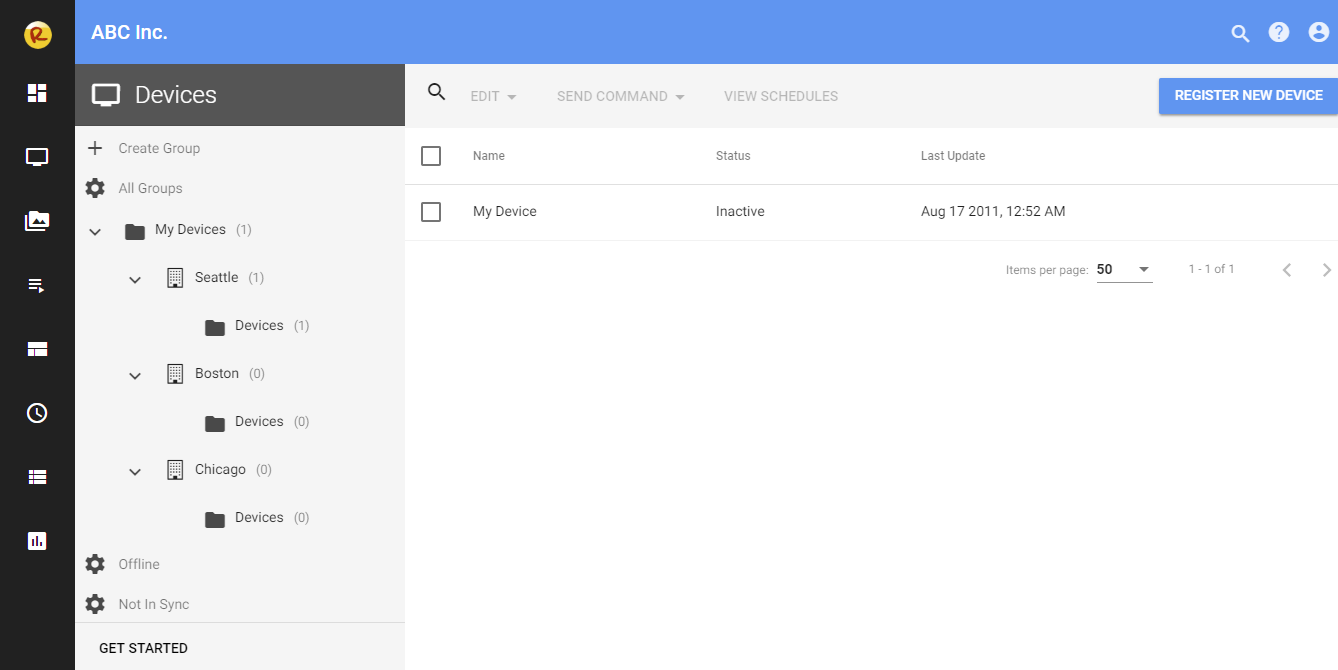 Now we are free to assign any users we wish to the various organizations. Is this example we are assigning the user Mike Tinnes to the Seattle organization.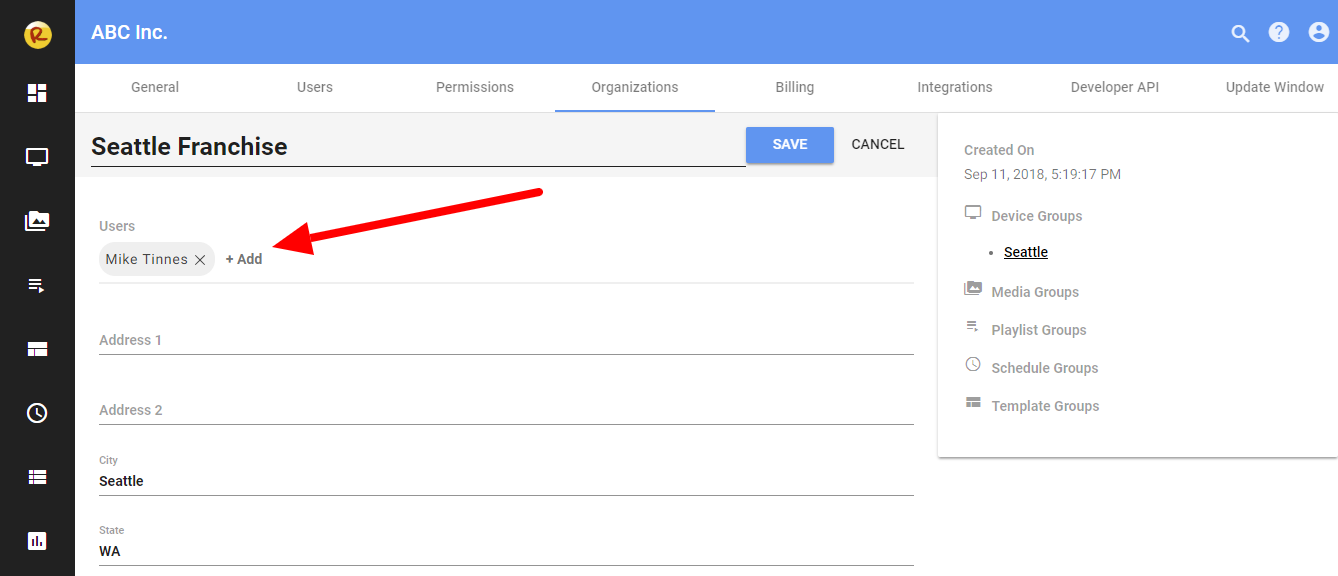 Now when logging in as Mike, the only visible device group will be the sub groups of the group we assigned to the Seattle organization.

This functionality allows corporate to manage their entire account while providing limited access to select users, in this case franchise owners.