This is a step-by-step guide to installing the Revel Digital player APK for Android on the Geniatech mini PC. The APK provided is specifically built for Geniatech hardware and has support for HDMI input.
Step 1 - Download the custom player APK
Use this link to download the APK:
https://reveldigital-player-android-apk.s3.amazonaws.com/revelplayer-geniatech-release.apk
Step 2 - Copy the APK to a USB thumb drive and attach drive to the Geniatech
Copy the downloaded APK to any USB drive and place the drive into the Geniatech player.
Step 3 - Install the APK
From the Geniatech apps page, select the AppInstaller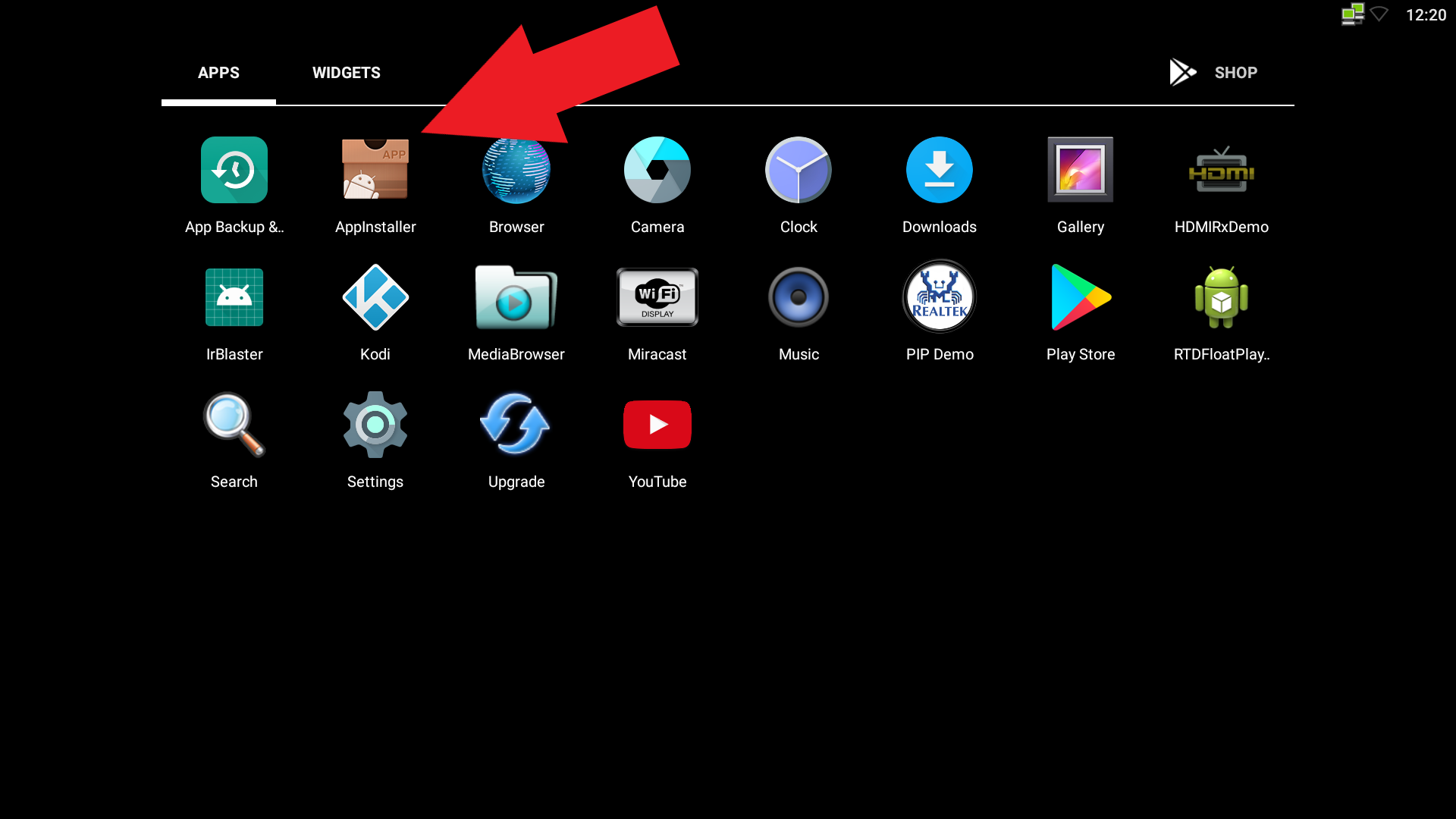 When prompted, select the USB drive option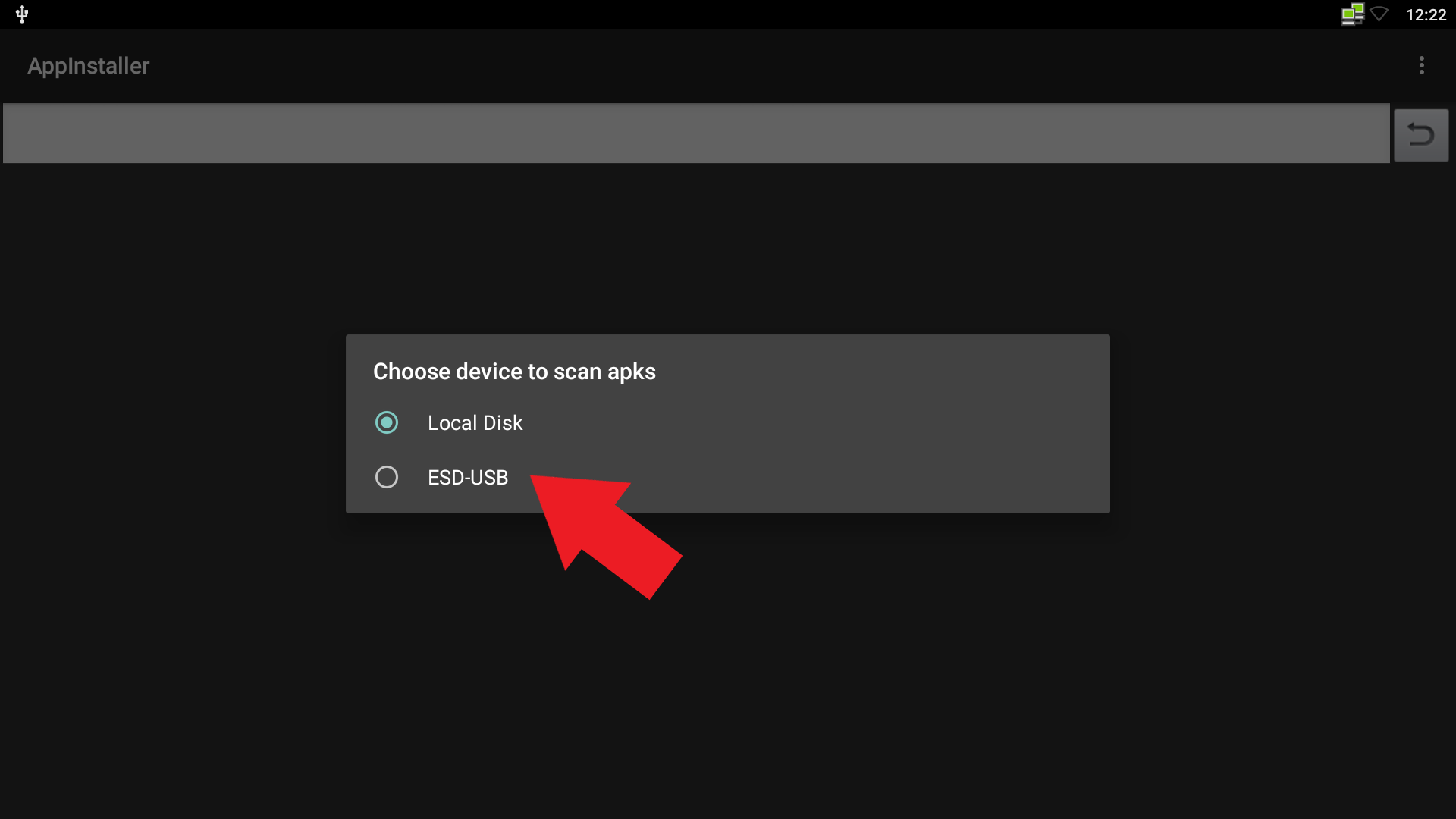 The RevelDigital Player should be listed as an option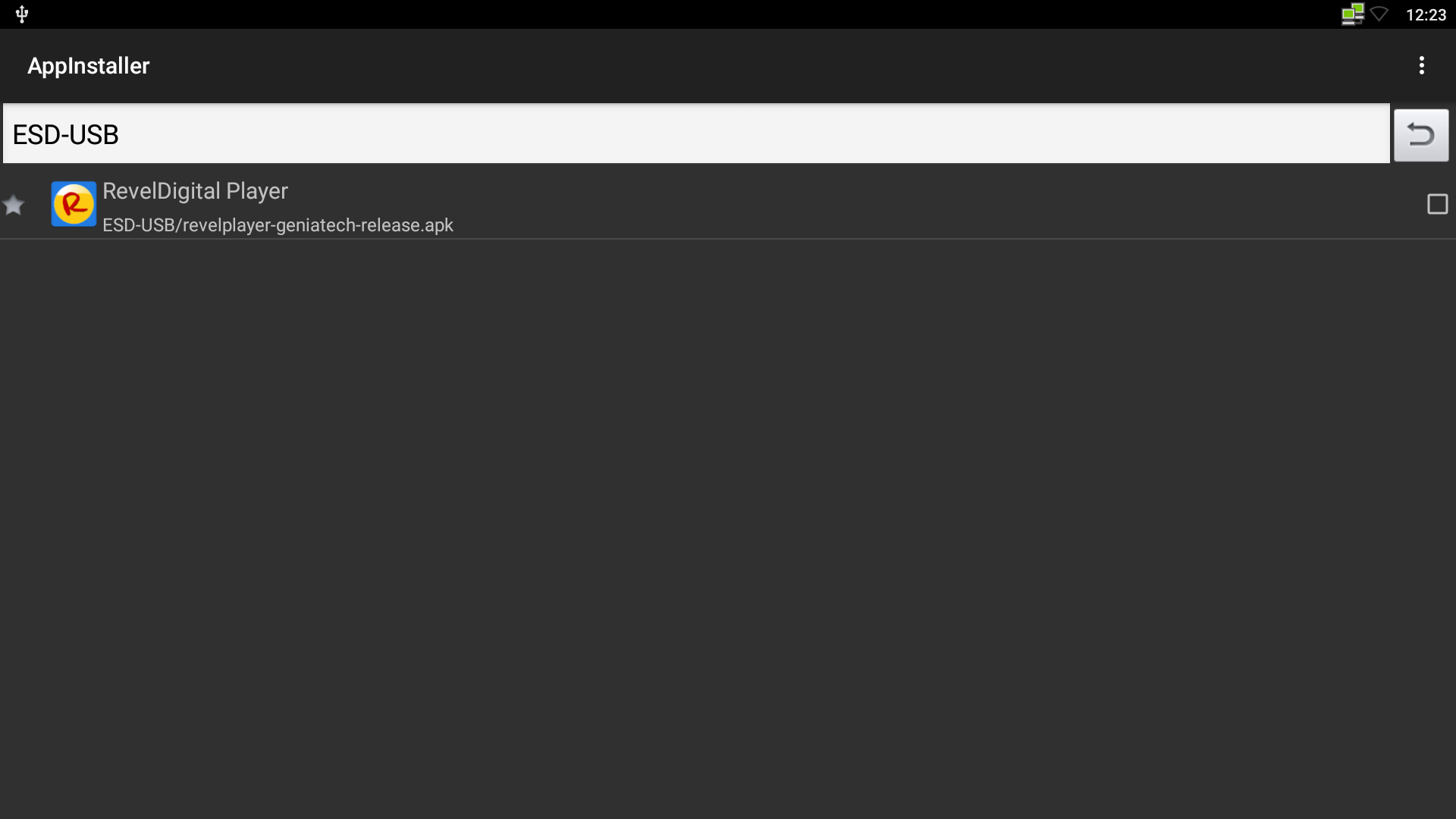 Click the INSTALL button to begin installation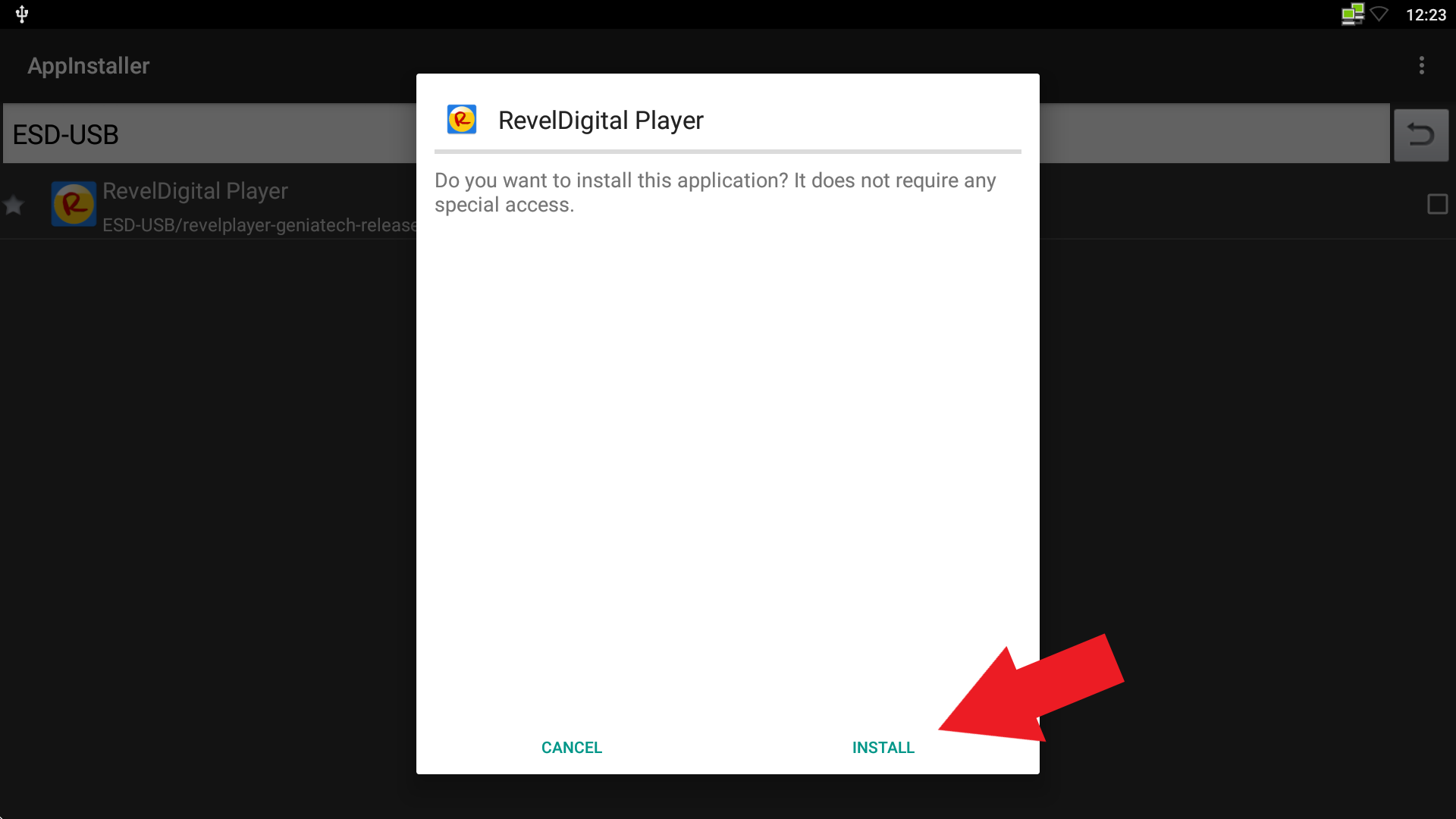 Once installed, click the OPEN button to start the app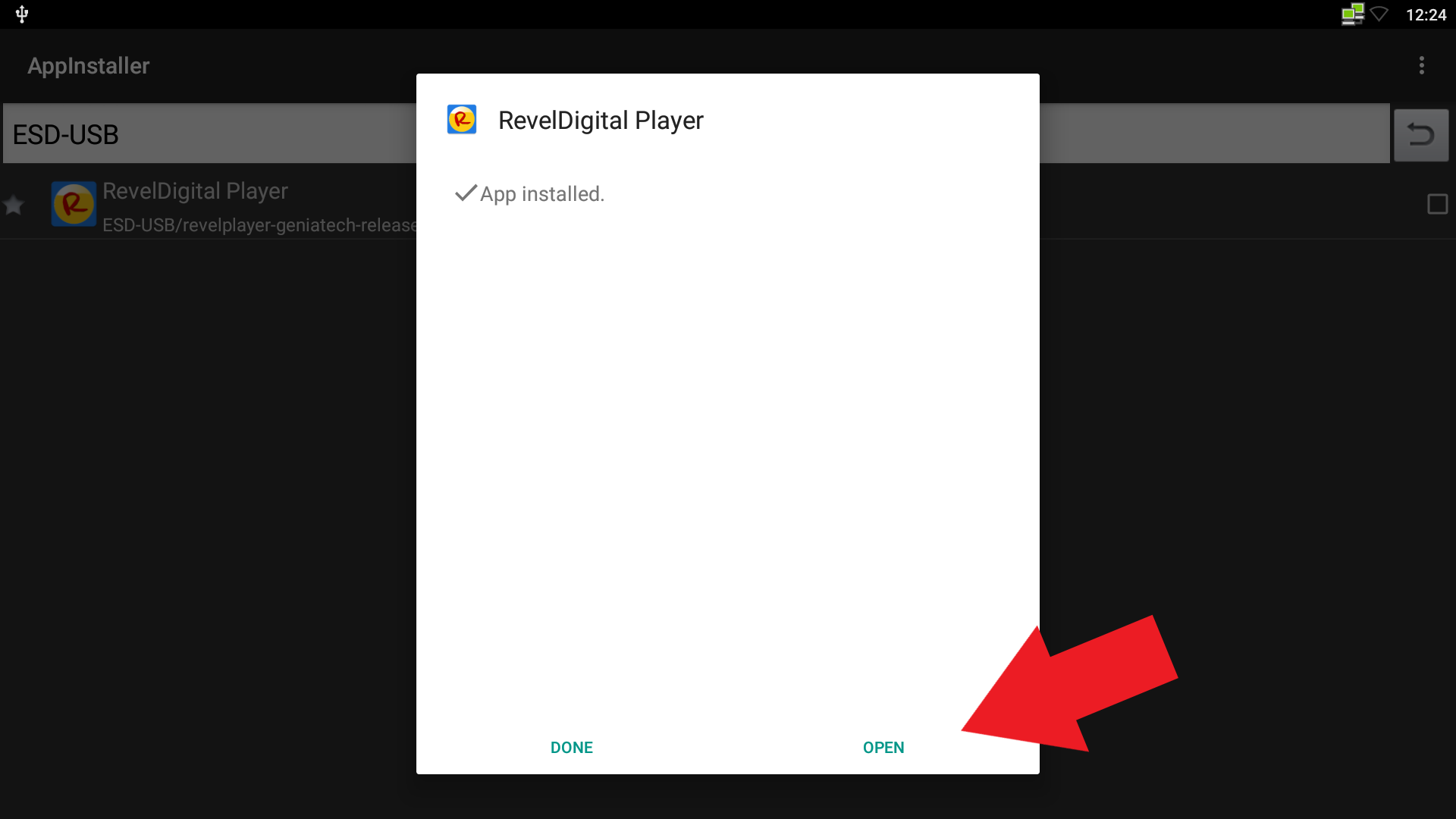 The app will present a code which is used to register the device with your Revel Digital account.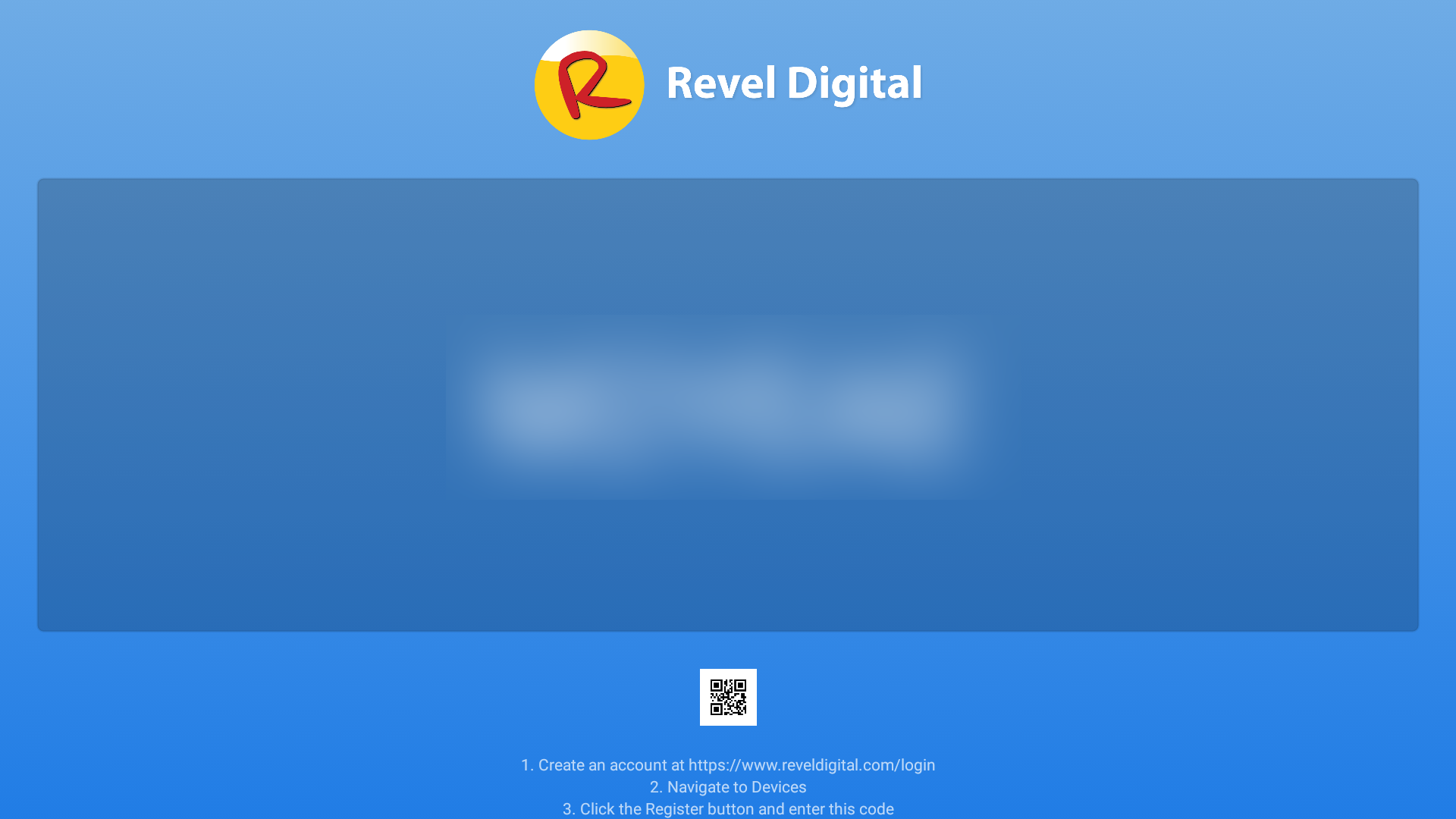 Installation Complete
You are now able to create and schedule content to your device.
HOWTO Utilize the HDMI input (APC390R only)
The Geniatech APC390R has an HDMI input port which provides the ability to embed an external video source directly within your digital signage.
To add HDMI video to your template, simply add a TV Tuner zone and configure the TV Type property to 'HDMI'.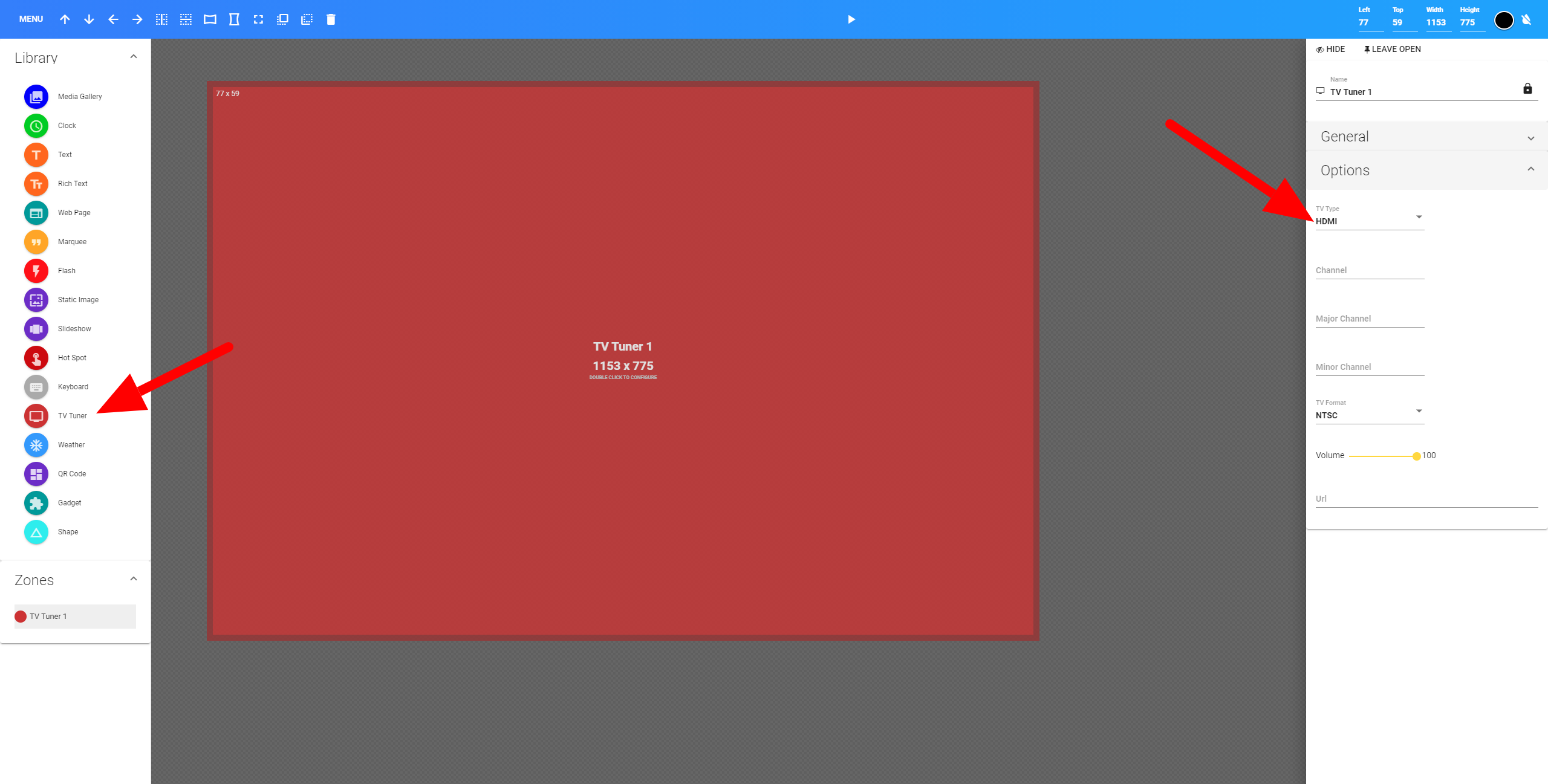 Then just attach any HDMI v2.0 video source to the HDMI IN port on your device.