Accounts are billed automatically on the 1st of the month. The billing amount is determined by the number of devices in your account and the type of service level assigned to each device. If a device has a multi-year subscription plan, the billing will occur on the 1st of the month at the end of the subscription term.
If billing has not been configured for your account, or automatic billing fails, devices will deactivate 15 days after the due date. Devices can be re-activated by bringing your account current. Transaction history is available online and invoices are emailed immediately after billing.
Configuration
---
To configure automatic billing, navigate to  

   > Billing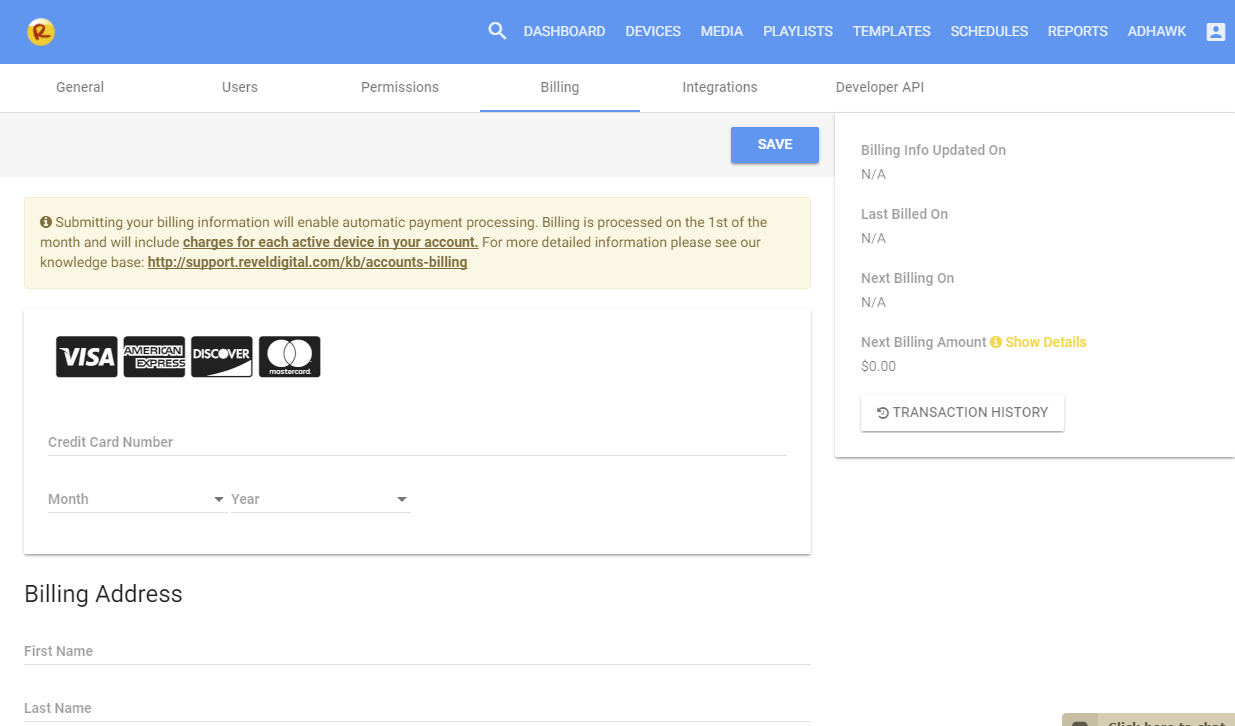 Enter your billing address and credit card information then click the 'Save' button. After a test transaction confirms the information your account will be enrolled in automatic billing.
At any time you can check the Next Billing Amount and Next Billing On date by referencing the information on the right side of the billing page.
Click the 'Show Details' link adjacent to Next Billing Amount to see a breakdown of your current account charges.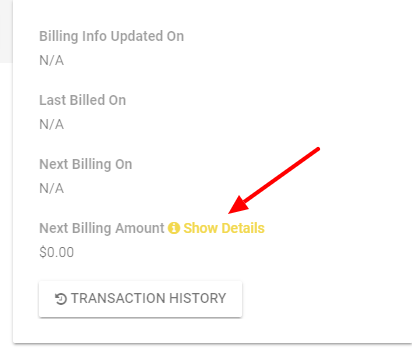 Players can be removed from billing at any time by clicking the Deactivate button on the device details page