Revel Digital provides an iCal compatible events calendar gadget for displaying events sourced from any publicly accessible iCal feed URL. iCal is a standard format for exporting calendar data. Most all calendar applications support iCal including Google Calendar and Microsoft Outlook, both of which enable referencing calendar data from public URLs. This article will detail the process for these two calendar providers.
Microsoft Outlook
Open Outlook in your browser. Click the gear icon to open the setting panel, then click the View all Outlook settings link.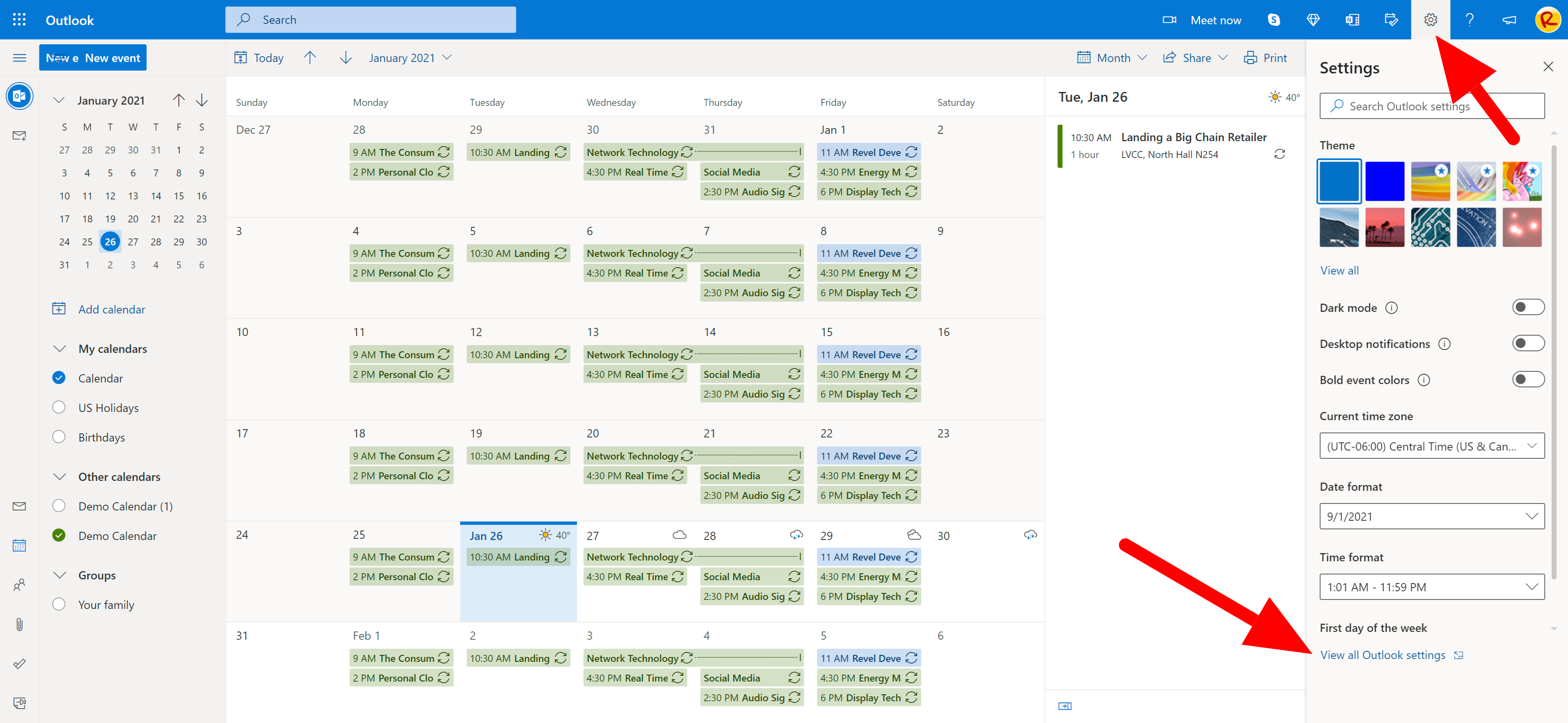 Click the Calendar settings, followed by Shared calendars. Scroll down to the Publish a calendar section. Select a calendar to publish from the drop-down list, the click the Publish button to create the links. Copy the ICS link to be used in the Revel Digital events gadget.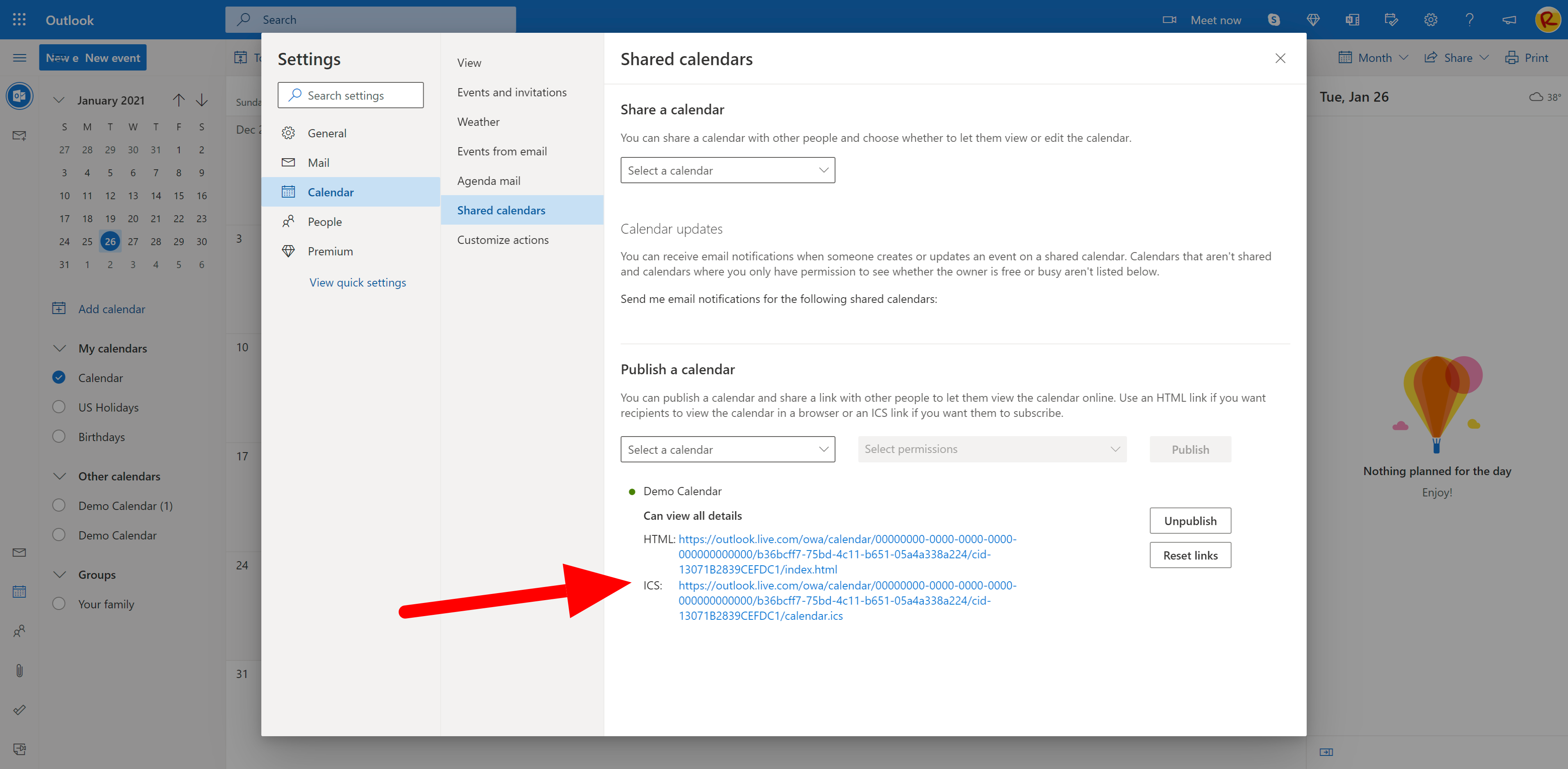 Google Calendar
Open Google Calendar in your browser, the click the small ellipses icon adjacent the calendar you wish to export.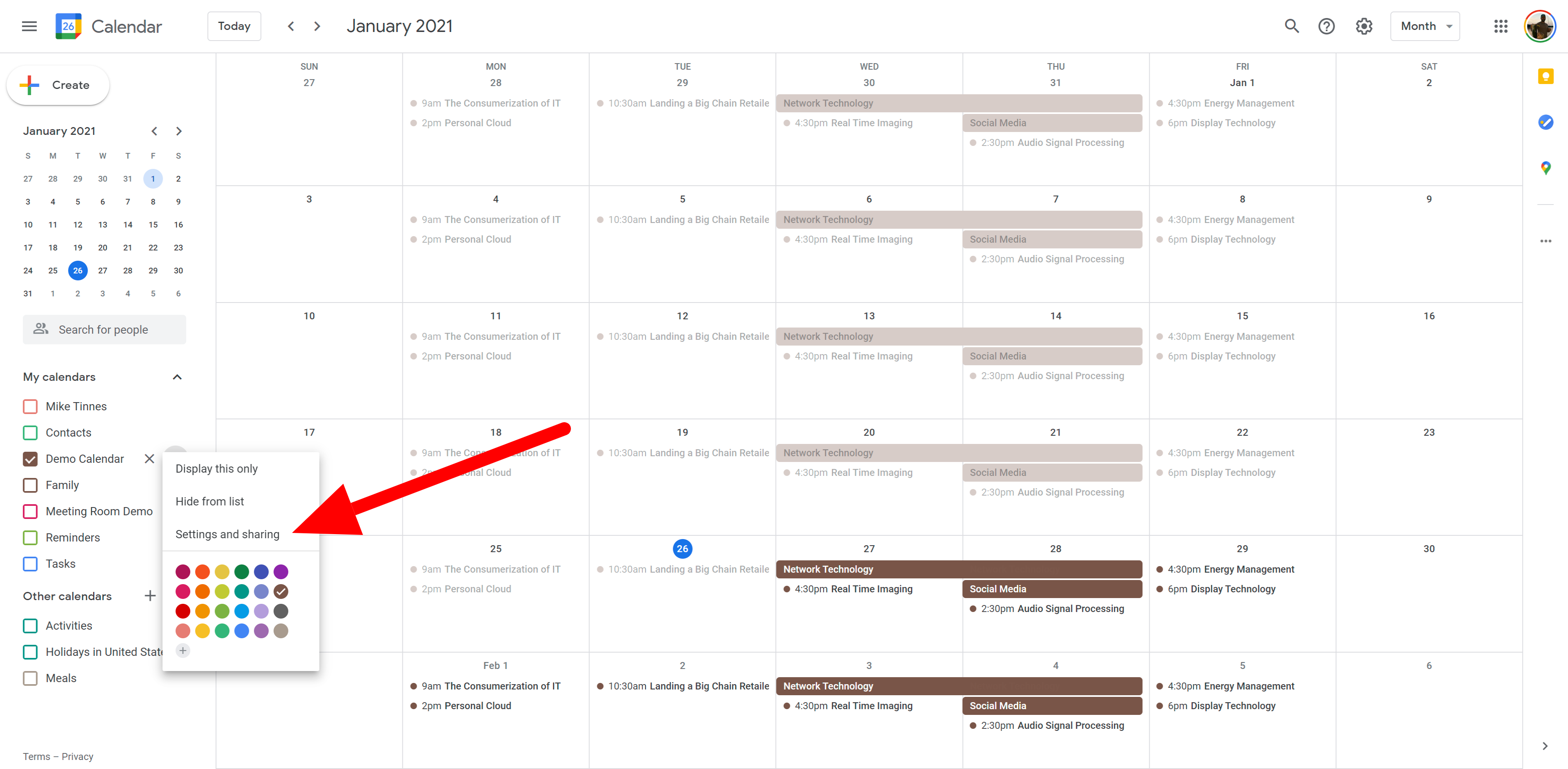 Scroll down until you see the Integrate calendar section. You'll find the iCal link under the Public address in iCal format field. Copy this link to be used in the Revel Digital events gadget.