The Menu gadget is functionally very similar to our spreadsheet gadget but also provides a number of layout options for creating professional looking menu boards. As with the spreadsheet gadget, the data is pulled from Google Sheets but in this case requires that the sheet be in a specific format.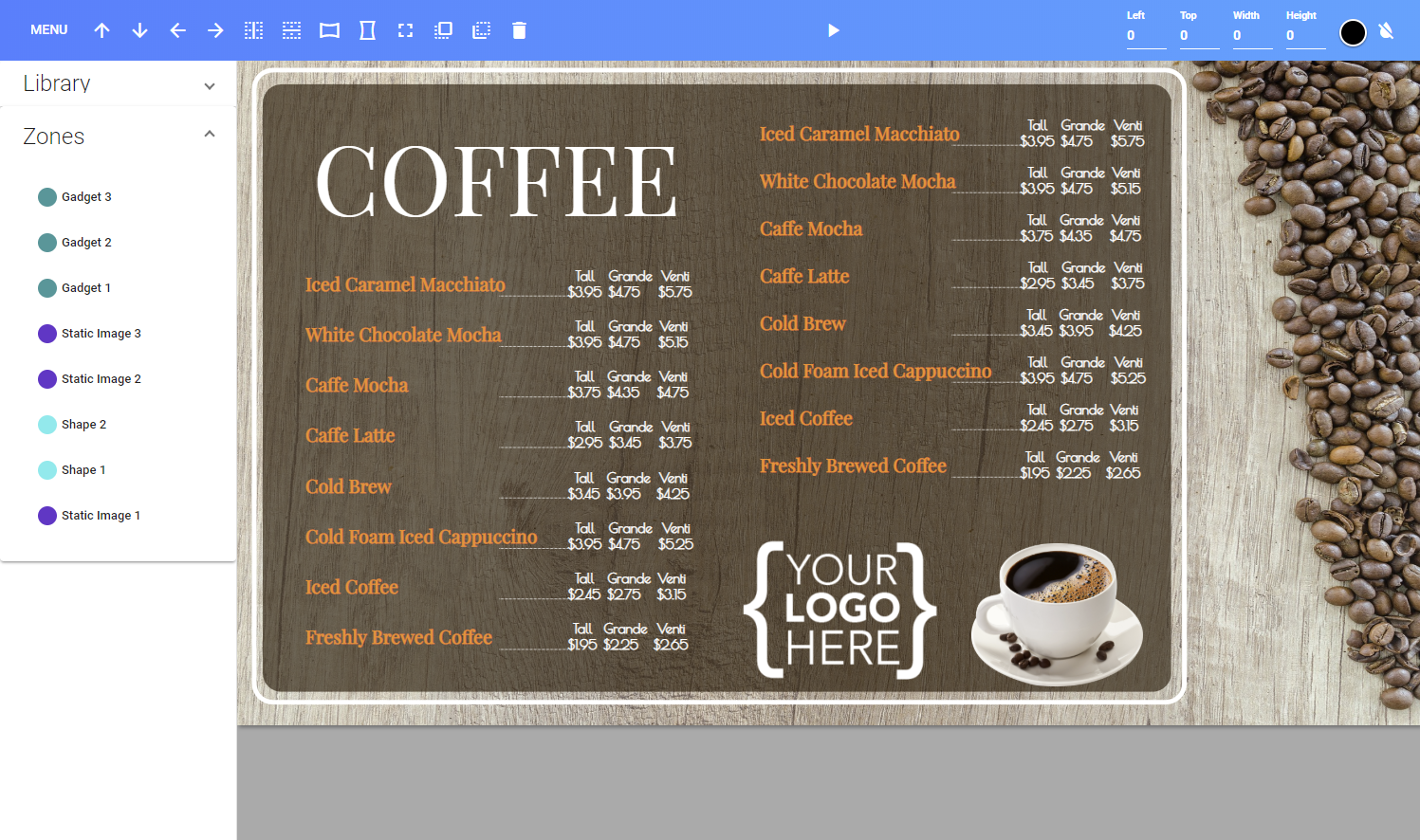 Add the menu gadget to your template
To add the gadget to your template just add a new gadget zone, then select the Menu gadget from the gadget selection dialog.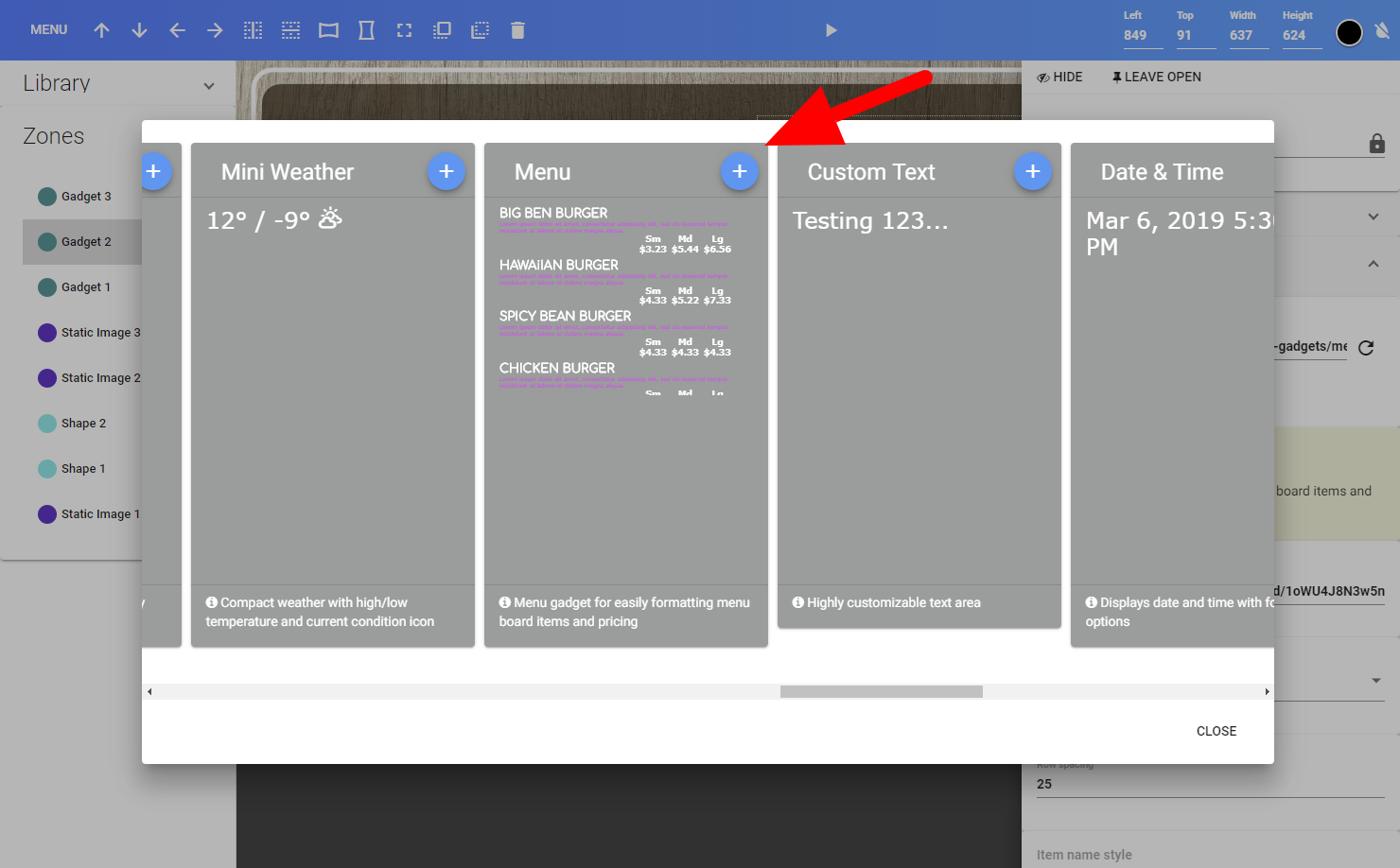 Create your Google Sheet
Open the following link to our sample spreadsheet. You will need to copy this to your own Google account.
https://docs.google.com/spreadsheets/d/1oWU4J8N3w5n2RWiAC55ydhP7a8ilVaDMKdIafGVDSkE/edit#gid=0
Open the File menu in the sheet, then click Make a copy...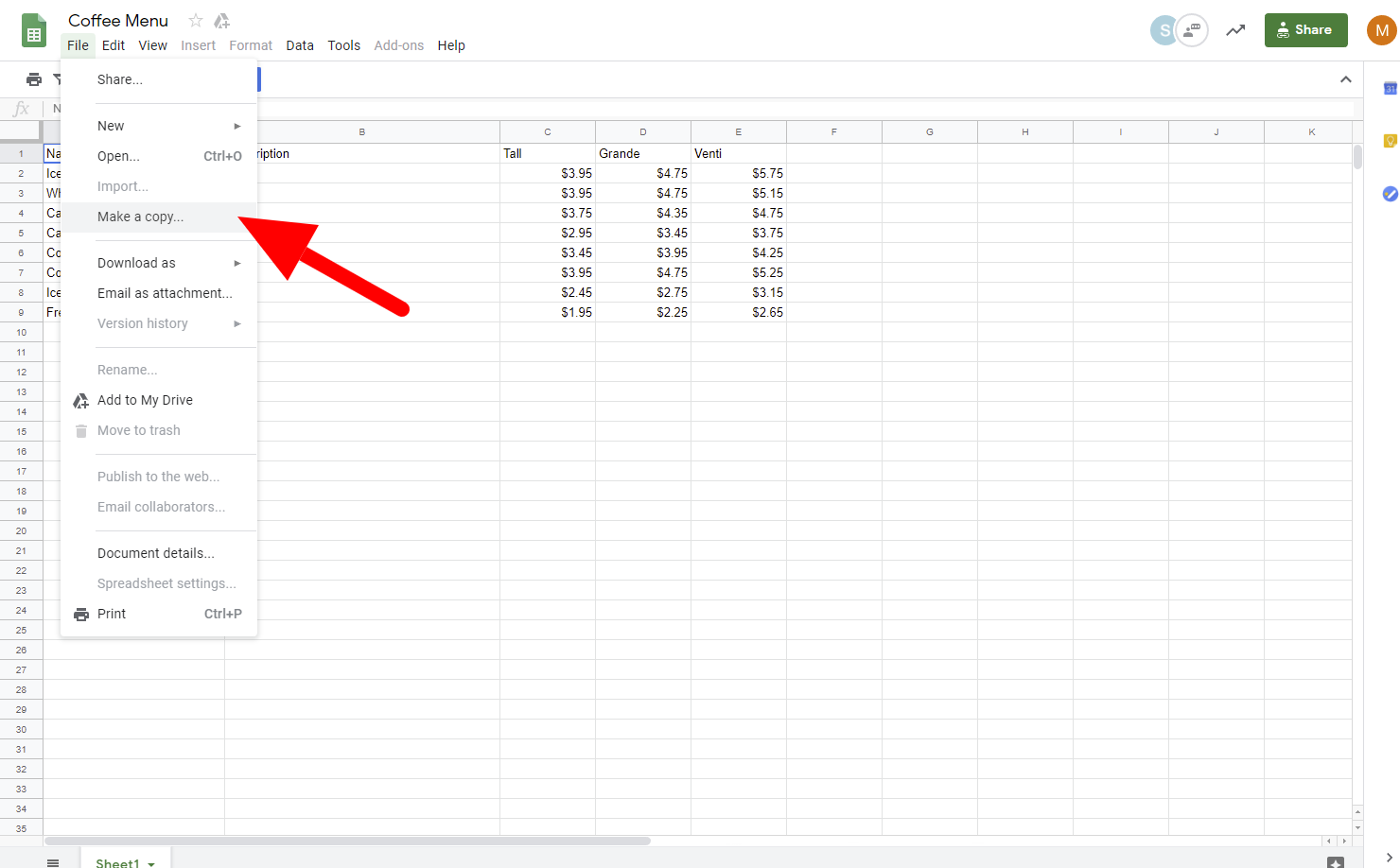 This will prompt you to copy the sheet into your own account. Once copies you'll need to share it in order to make the link accessible to the gadget.

Select the option Anyone with the link can view, then click the Copy link button.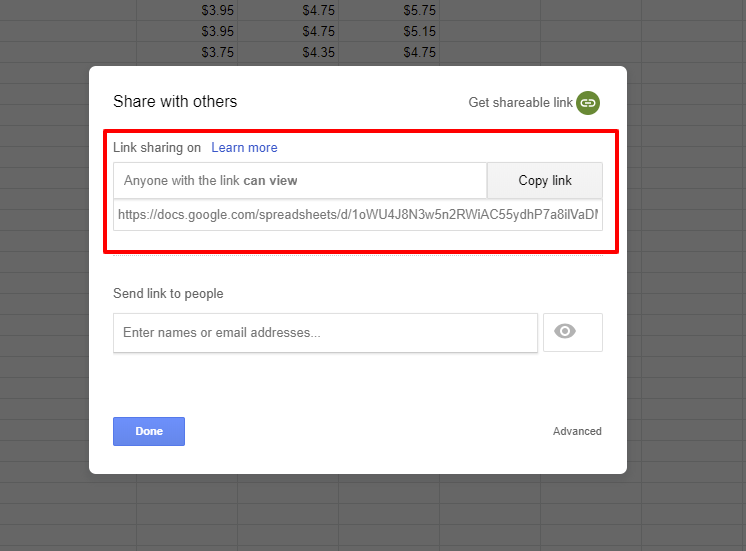 Customize Items and Pricing
Rows can be added or removed to reflect the items visible on the menu. Descriptions are optional.
Pricing columns can be added or removed to reflect various price options. For example, if you only wanted to display a single price just remove the Medium and Large columns. If you wanted to add an XL option, then just add a fourth columns with a new label in the header and prices.

Customize your menu gadget
Open the gadget properties and paste your new link into the Published spreadsheet URL field.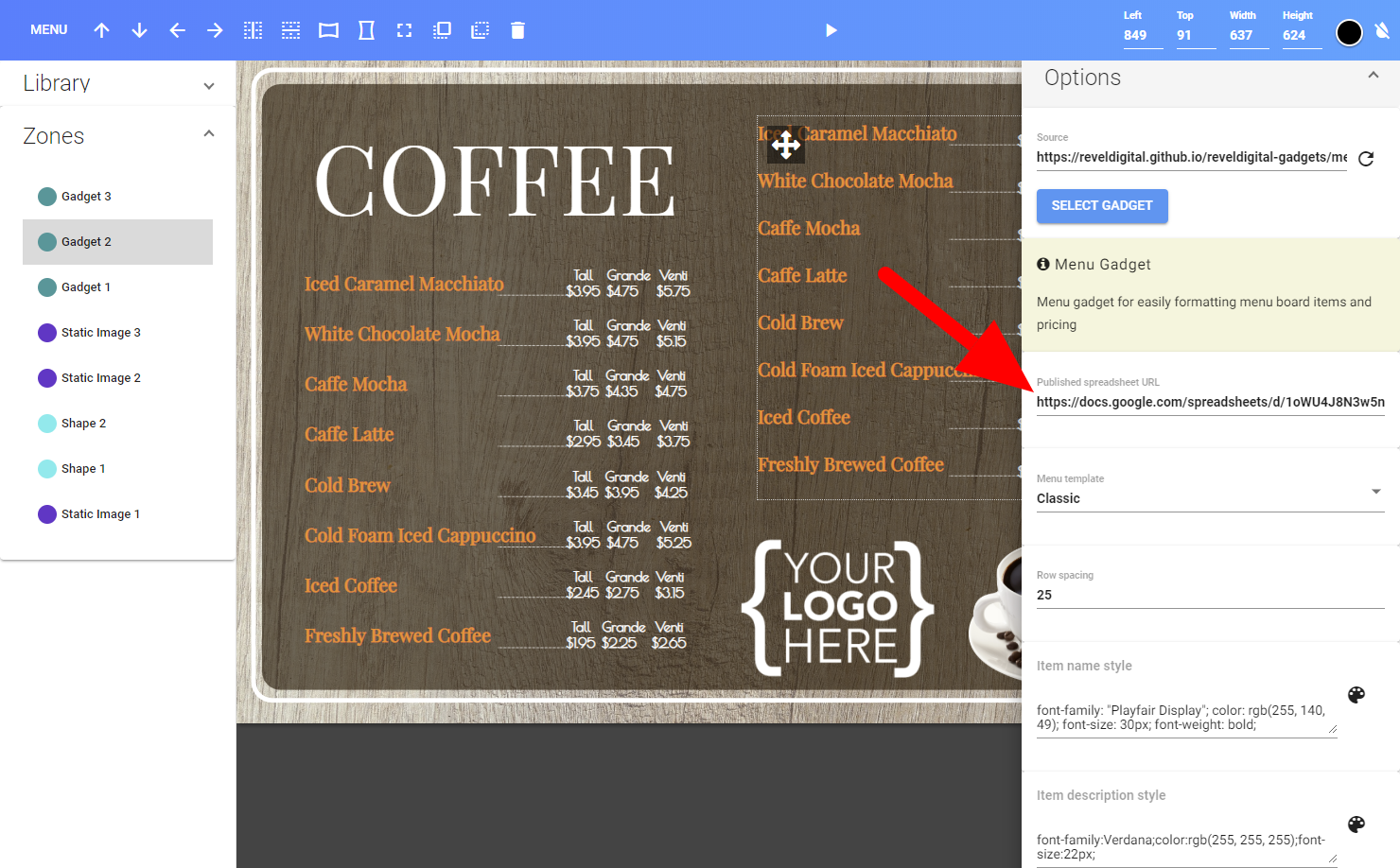 Clicking the template preview button will now show the menu gadget populated with your sheet data. You can now customize the gadget by modifying the gadget properties for text style, menu format, spacing, etc.
There are a number of menu layouts to choose from including the following:
| | | | | |
| --- | --- | --- | --- | --- |
| | | | | |
| Centered | Classic | Classic (Name only) | Modern | Classic (No dots) |