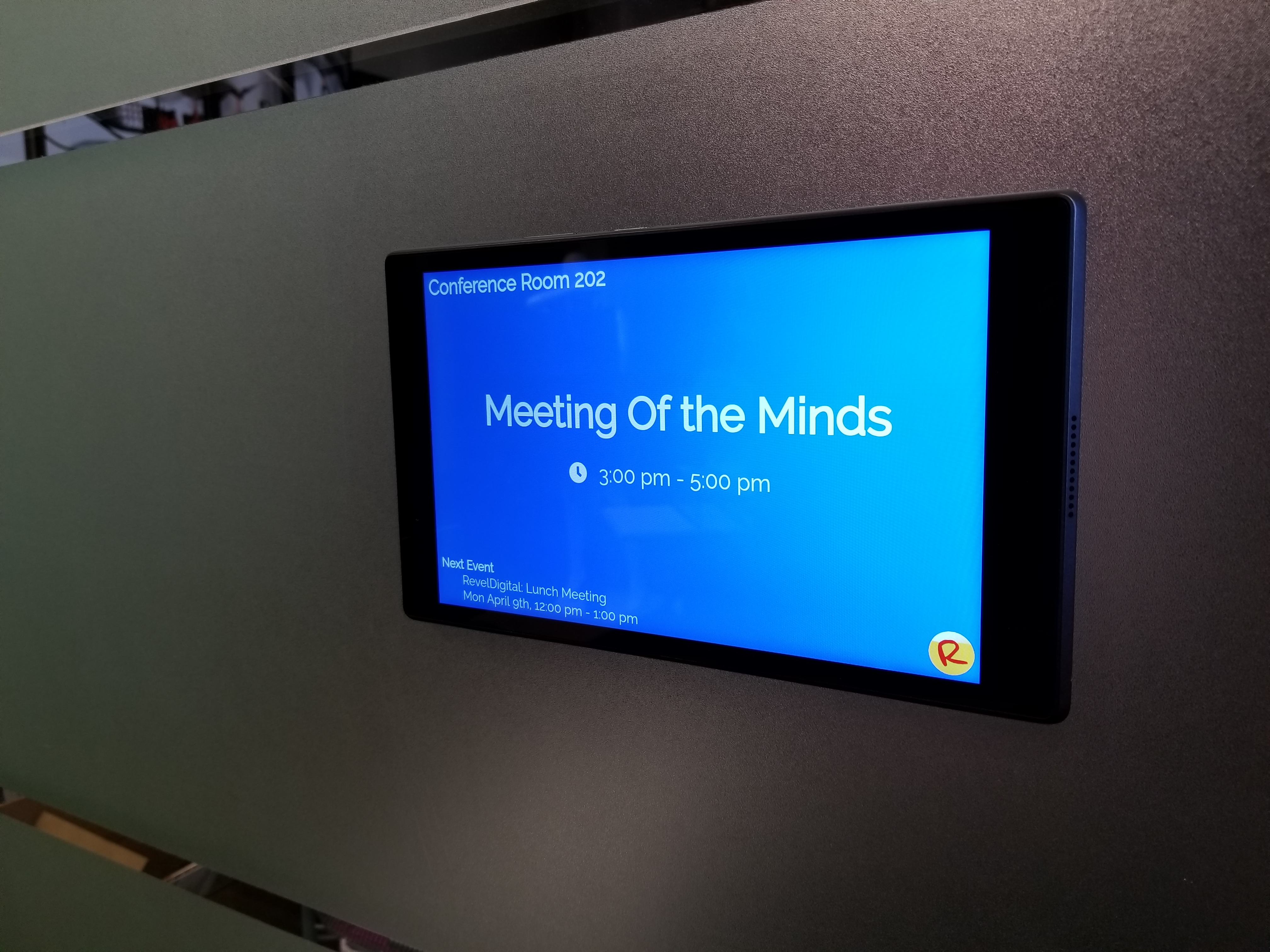 The meeting room gadget is designed for displaying room reservation status. It includes current and future room reservation date/time as well as room and event name. This gadget is configured much the same way as our Google Calendar Gadget. You will need to have a Google account in order to create a new Calendar which will be used to schedule the room reservations.
Step 1: Create a new Google Calendar
Navigate to Google Calendar and create a new calendar for the room reservations
Step 2: Configure the calendar
Open the calendar settings: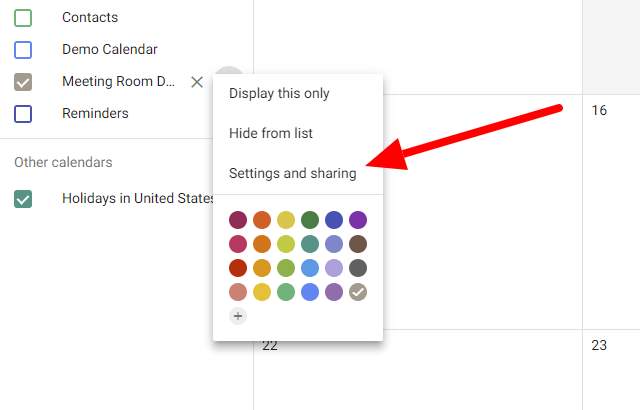 You need to make the calendar available to the public by checking this box under the Access permissions section of the settings:

The calendar ID is found under the Integrate calendar section. Copy this ID and save it for later.
Step 3: Add a test room reservation
To ensure the gadget is configured correctly we will create a test event in our new calendar. Click on the current date in your new calendar and a popup will appear. Click the More Options button.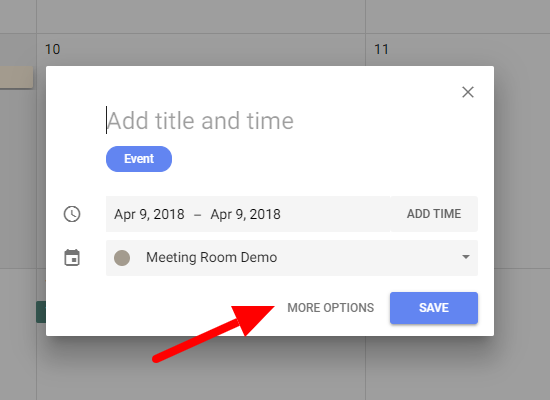 Make sure to fill out the event title, time, and location. We will need the location when we configure our gadget. Use the current time to allow our gadget to display the event for testing.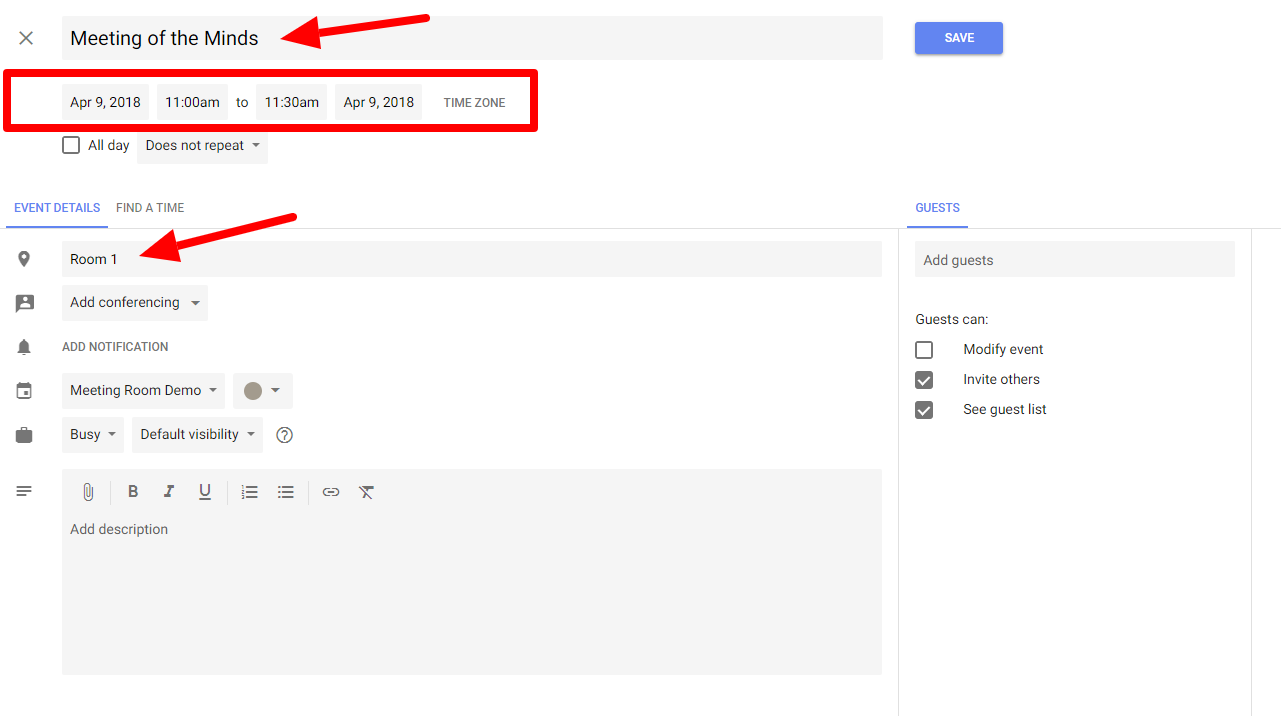 Step 4: Add the Meeting room gadget to a template
As with any other gadget, we need to have a template to add it to. Create or edit any template in your Revel Digital account and click Gadget from the Library to add a new gadget zone. Double click the zone to edit the gadget properties. Click the Select Gadget button and choose the Meeting Room gadget from the list.
Here is where we associate the gadget with our Google Calendar. You will need two pieces of information from the Google Calendar, the Calendar ID, and the event Location.
Take the Event Location and the Calendar ID from the previous steps and enter them into the gadget configuration: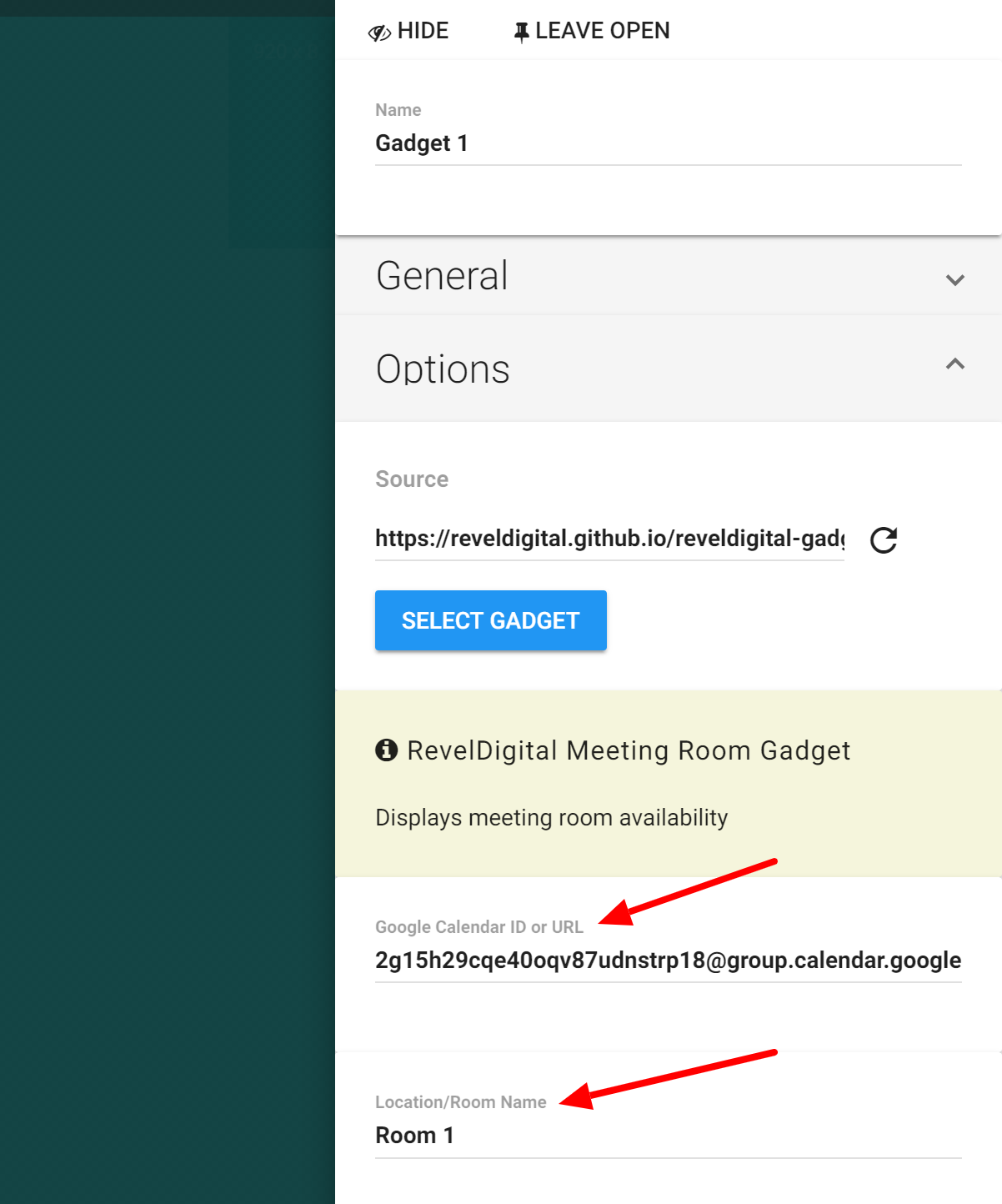 Now click the template preview button and your calendar event should display. If not, go back and check your Calendar ID and event location.