The Revel Digital web player is available as an app on the Chrome Web Store here:
https://chrome.google.com/webstore/detail/revel-digital-player/nfdfdilhbpoglfdeeganpmkjedgnckmd
We recommend running the player in Kiosk mode which requires a separate license from Google for managing remote devices called Chrome Enterprise. Information regarding Chrome Enterprise can be found here: https://support.google.com/chrome/a/answer/7679452?hl=en
Configuration with Chrome Device Management
Step 2 - Click Device Management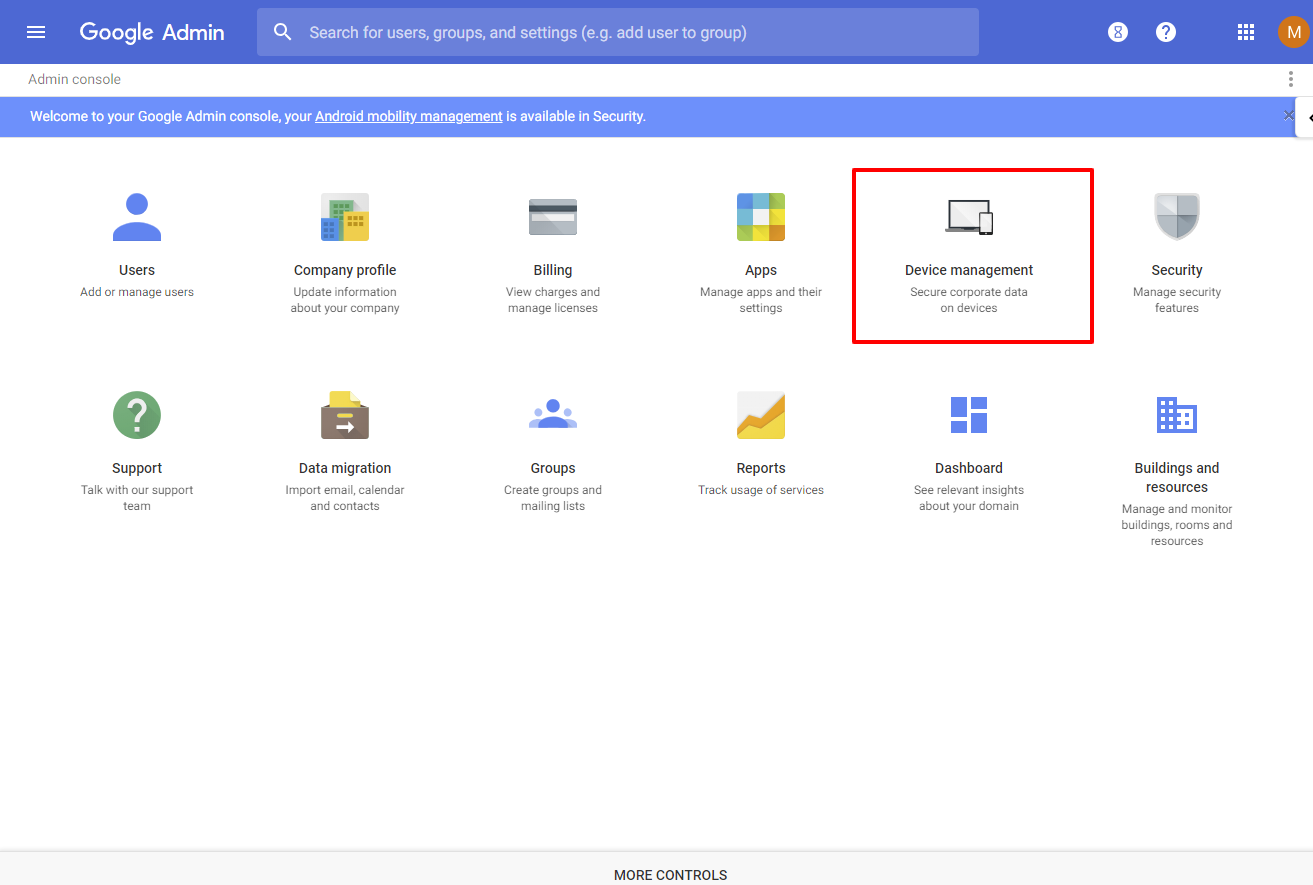 Step 3 - click Chrome Management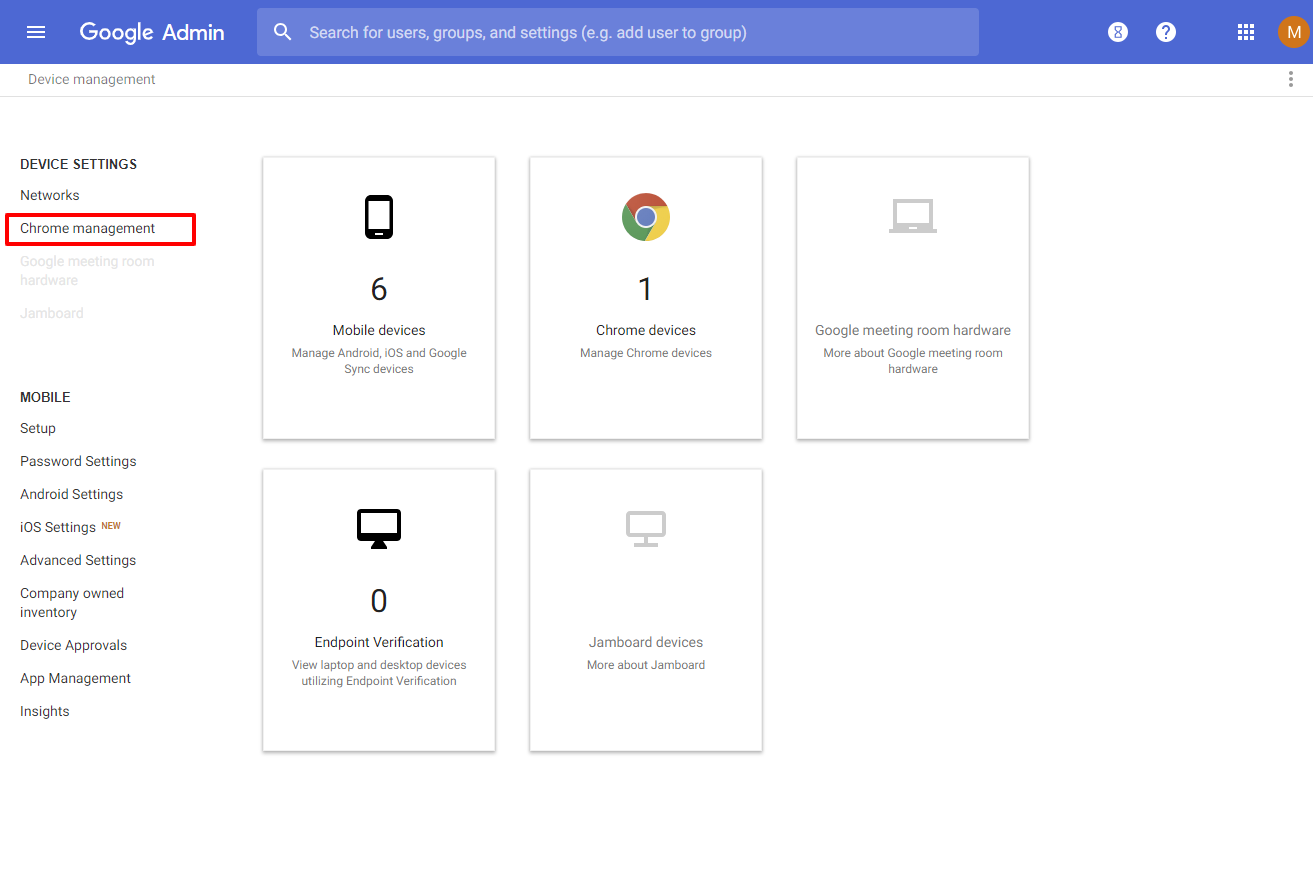 Step 4 - click Device Settings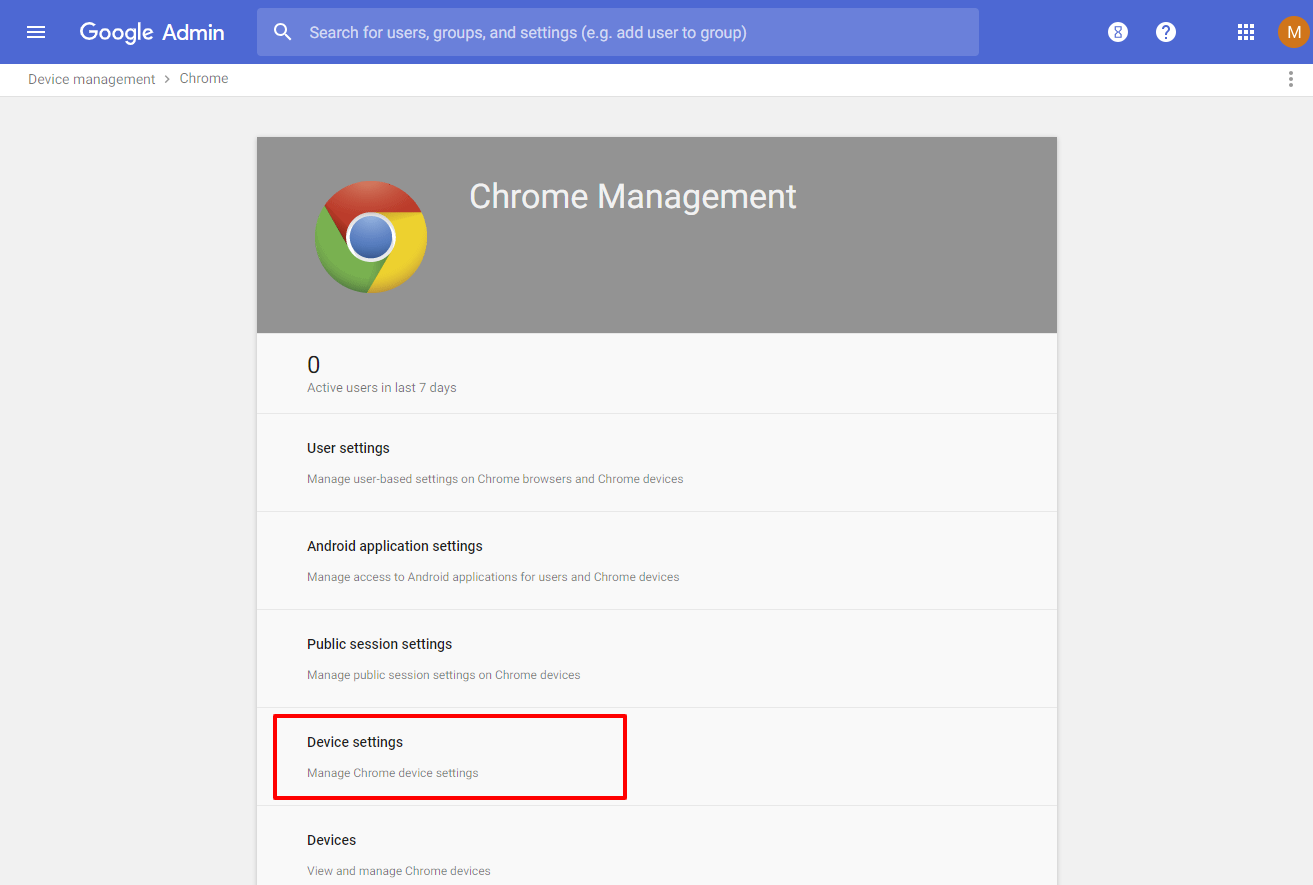 Step 5 - click Manage Kiosk Applications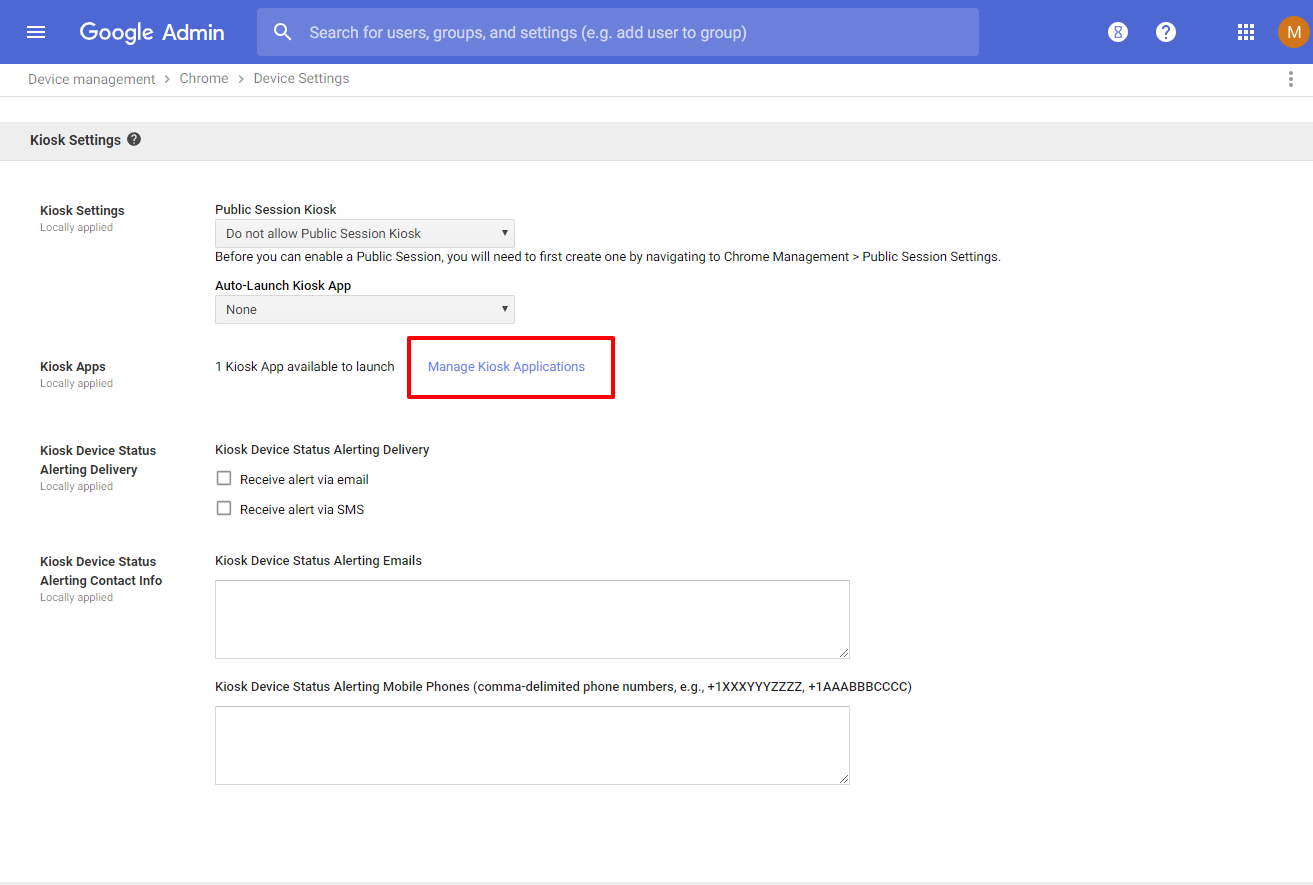 Step 6 - Click to open the Chrome Web Store then paste in our player app ID
App ID: nfdfdilhbpoglfdeeganpmkjedgnckmd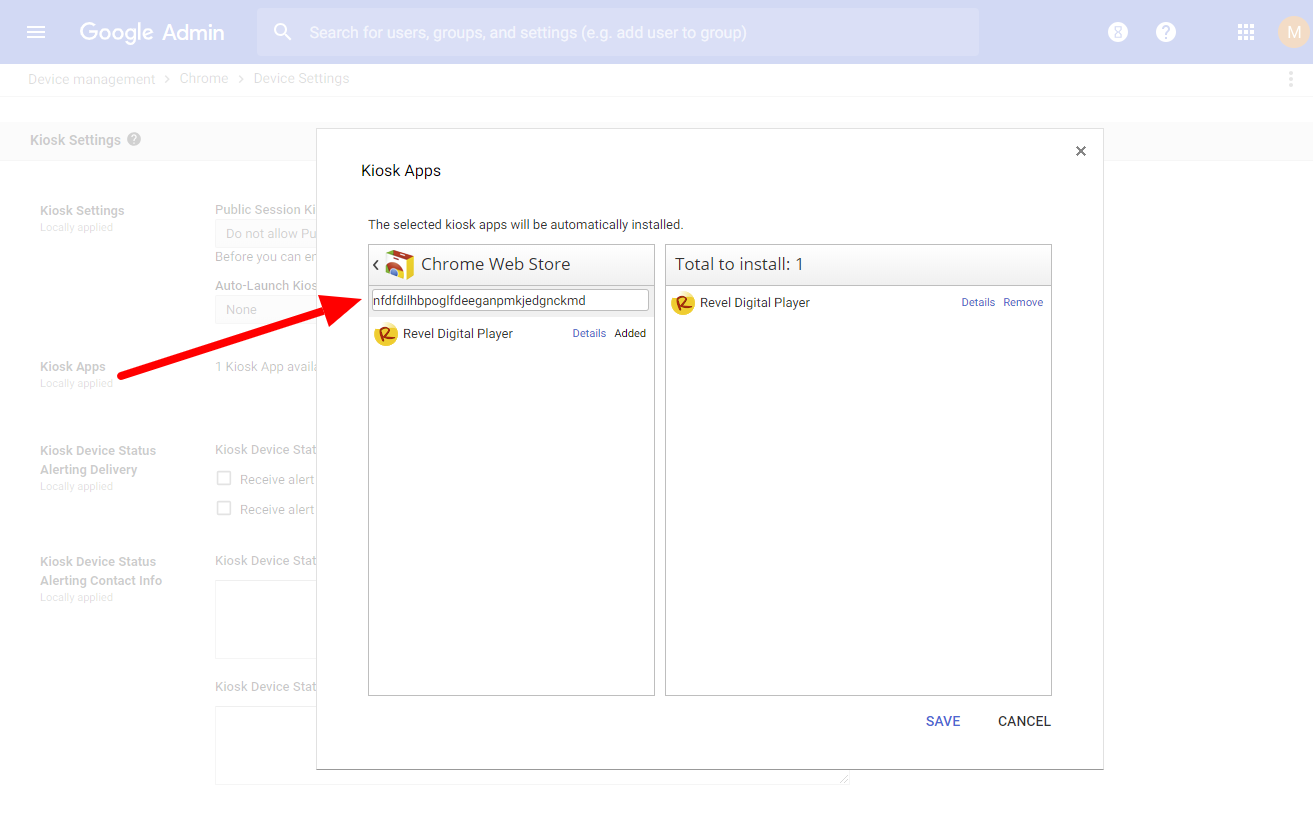 Step 7 - Change the Auto-Launch setting to Revel Digital Player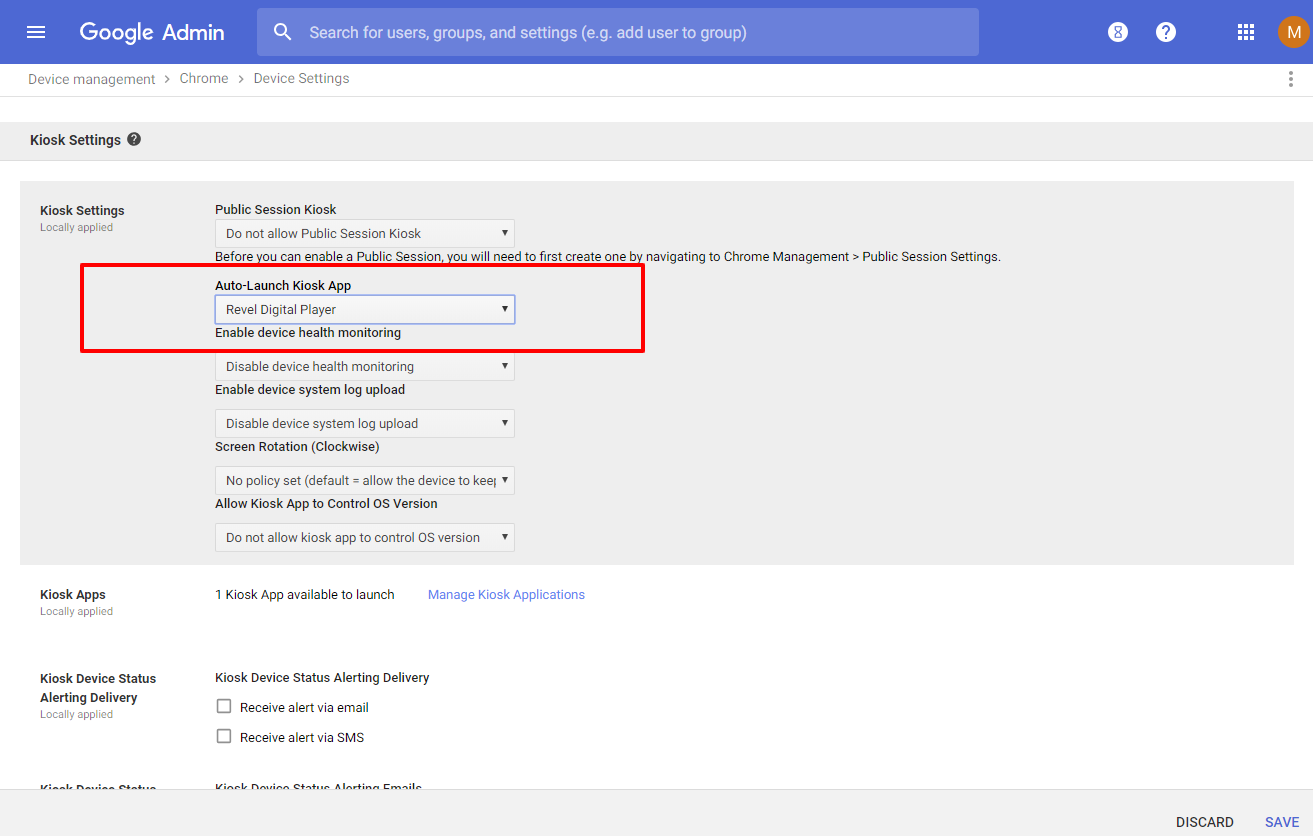 Now that the kiosk configuration is complete, you'll need to enroll each player into your Enterprise Management account.
Enrolling your Devices
If the device has been used prior to this setup you'll need to perform a wipe of the storage. Follow the instructions from Google here: https://support.google.com/chrome/a/answer/1360642?hl=en
Enroll the device


Reboot the device and you should see the Revel Digital app start up and present a registration code.
Register the device in your Revel Digital account.