Windows-based hardware solutions are even easier now using our Universal Windows Player (UWP). The Revel windows app is available on a wide range of UWP compatible hardware including IOT, Mobile, and PC. UWP provides a number of advantages over traditional Windows apps including simplified deployment and updates via the Windows Store, improved performance, and robust security options including lock screen compatibility for interactive kiosk applications.
Requirements
---
| | |
| --- | --- |
| Minimum | Recommended |
| OS - Windows 10 version 16299.15 or higher | OS - Latest updated version of windows |
| Architecture - X64 X86 ARM required | Architecture - X64 X86 ARM |
Installing the Revel Digital UWP player on windows:
---
First, open the Microsoft Store. There are two ways to do this. You can go to the Start menu, and select the Store tile (the one with the shopping bag). You can also tap or click the Store tile in the taskbar. *(If you do not have access to the Microsoft store please see additional information at the end of this article.)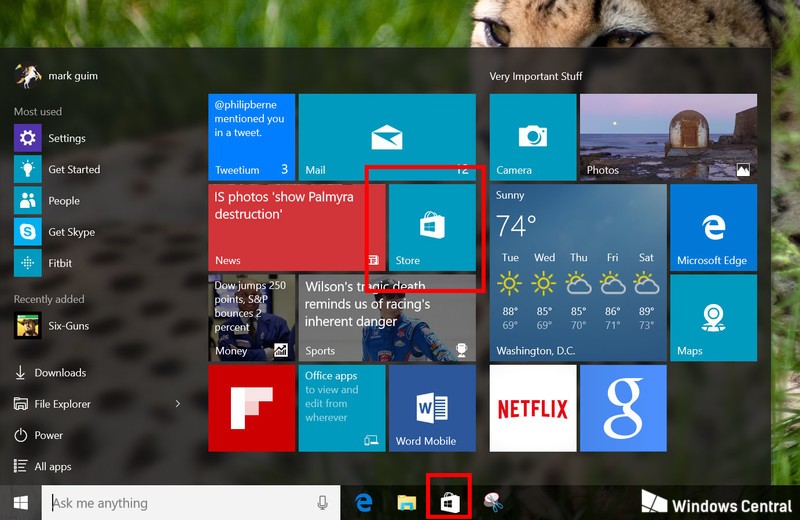 Once in the store, use the search bar to navigate to "Revel Digital" or use the following link to download the app to your PC.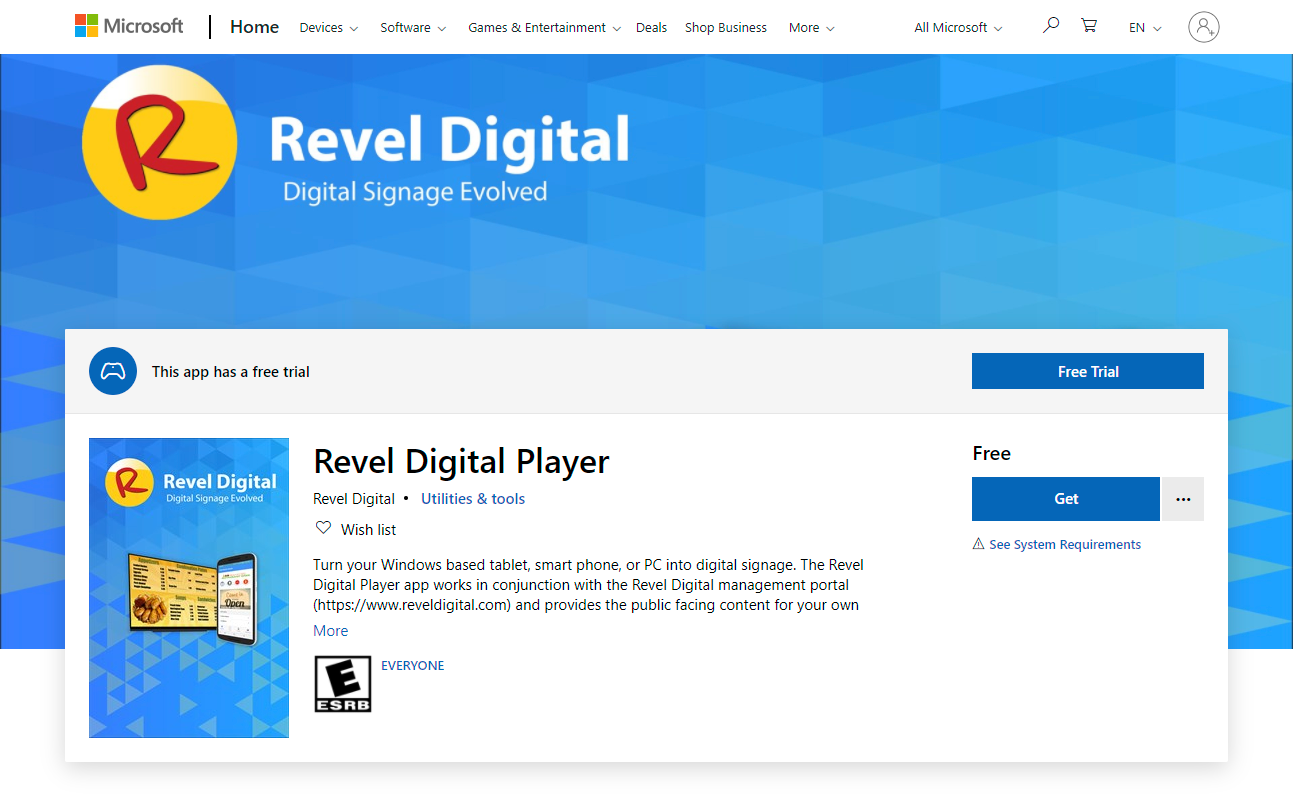 After the app is installed, the install button changes to Open. Tap or click the button to start using the app. You can find the app in the Start's app list next time you want to use it. You can also pin it to Start or pin to taskbar for quicker access.
Finishing Up
---
Create an account on www.reveldigital.com if you haven't done so already. You'll find the Login button at the top right of the RevelDigital homepage, or click here.

Start the RevelDigital app on your Windows device. You'll be presented with a registration code. Click the Devices tab in your RevelDigital account and click Register New Device, or click here. Enter the registration code and any other device details.

In a few seconds, the player will display a welcome screen at which point it will be fully functional. Here's a video of the registration process:
Additional Information
---
To set up your device to run in kiosk mode, check out our article on setting up Kiosk Mode.
If you are unable to download the Revel Player from the Windows Store, please contact for for help with sideloading the app manually.