What is two-factor authentication and why is it used?
Two-factor authentication (2FA) provides a second layer of security to the login process making it much harder for attackers to gain access to your account. Revel Digital relies on an authenticator app installed on your mobile device for generating a unique code required to login. This code must be entered after the normal username/password login process and only with the correct login and corresponding code will access be granted to your account.
Enabling 2FA on your account
Navigate to Account Information > Users, and click a user to edit the properties.
Toggle on 'Enable Two-Factor Authentication' button.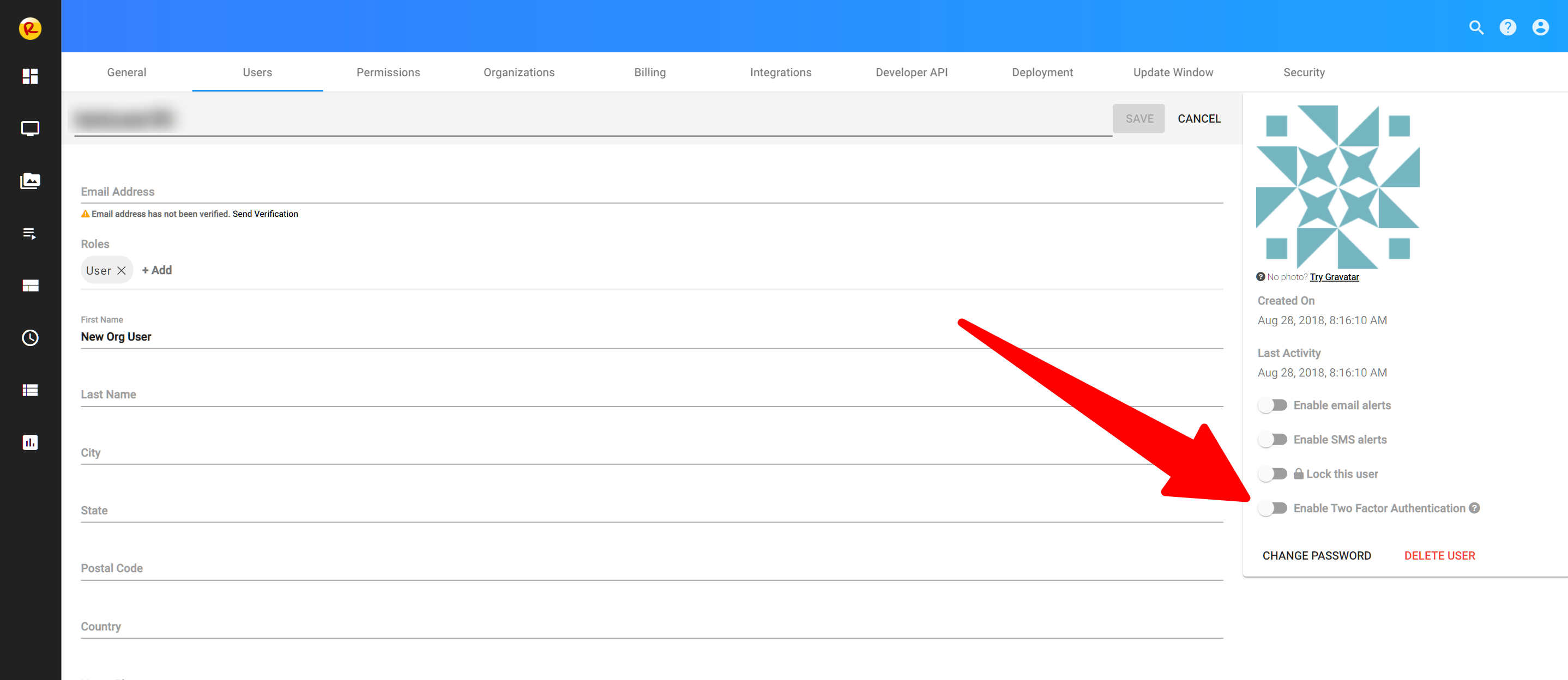 This will present a dialog with the 2FA configuration instructions.
Follow the steps for downloading either the Google or Microsoft authenticator app to your mobile device.
Use the app to scan the QR code which will link your Revel Digital account with the app.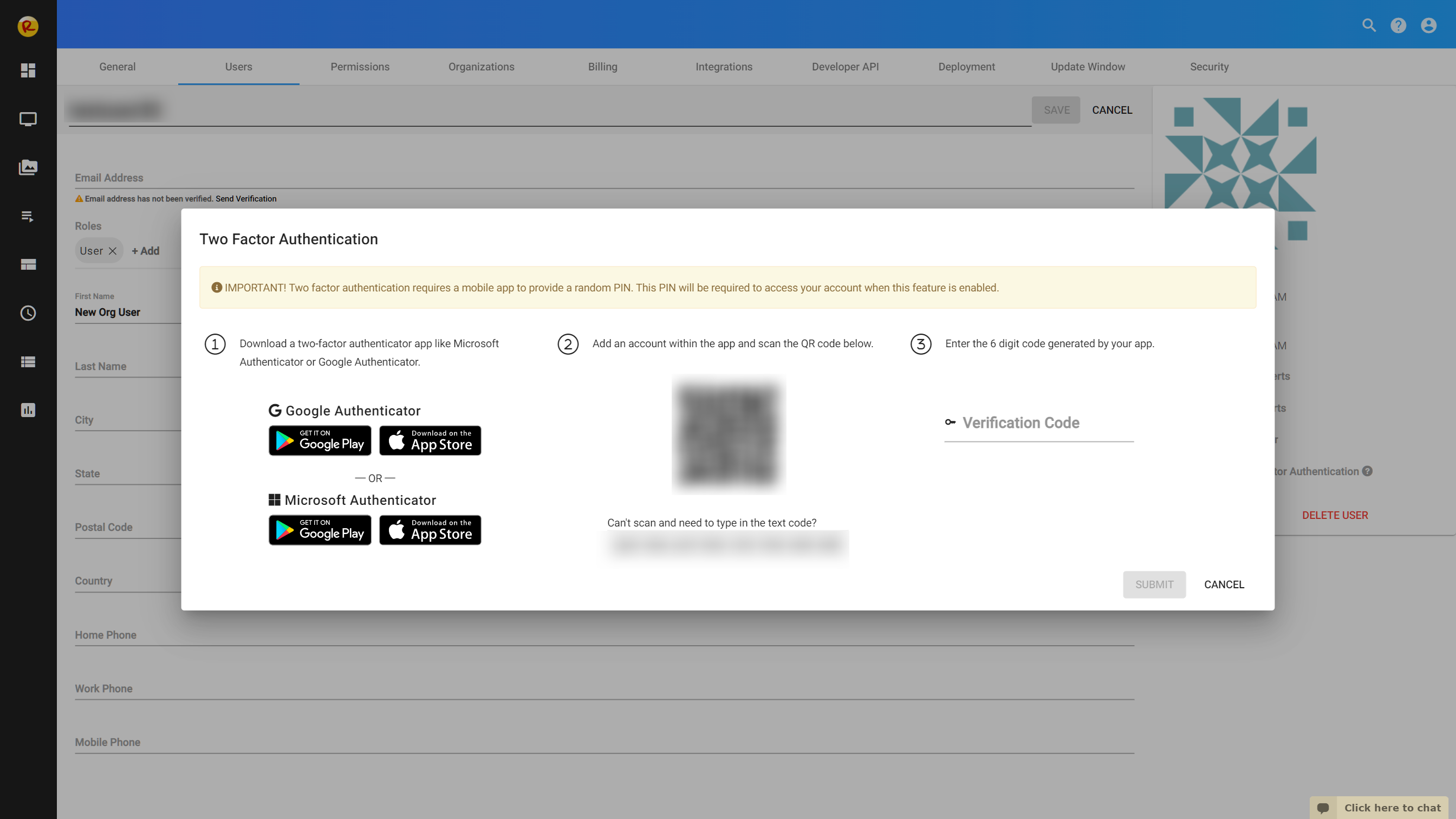 Once 2FA is setup and verified, make sure to save the user to complete the process.
This may logout your session depending on which account you are configuring.

Users with 2FA enabled will be presented with the following dialog when logging in. Use the authenticator app to determine the code. These codes are timed and generally require the code to be entered before it expires on the app.