This article will provide step-by-step instructions on embedding Google Spreadsheet data into your digital signage.
Create a Google Spreadsheet
---
From your Google Docs account, you'll need to create a new spreadsheet or open an existing one.
Generate a share link
---
From the File menu in your spreadsheet click the Share.. item.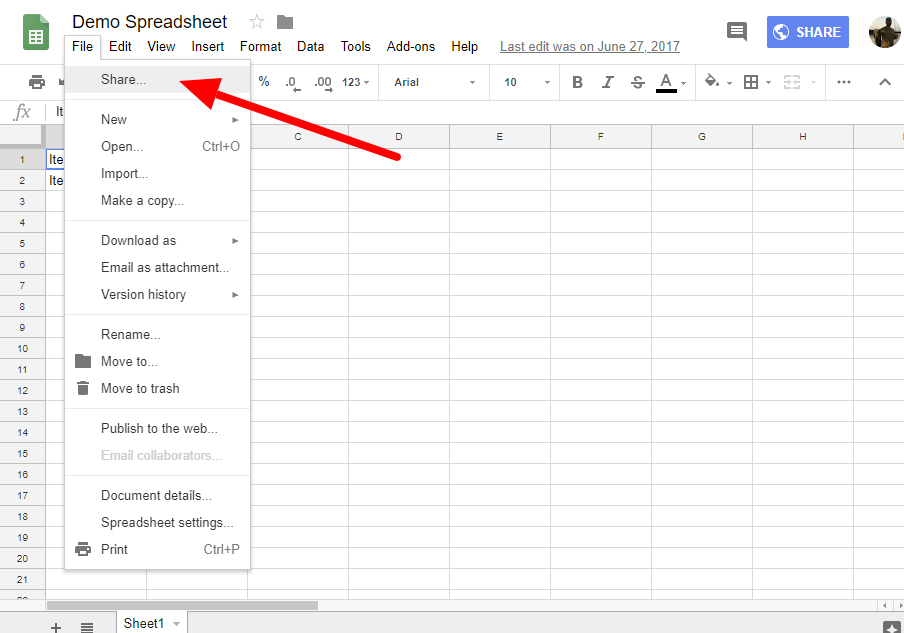 Copy the generated link and save it for later use: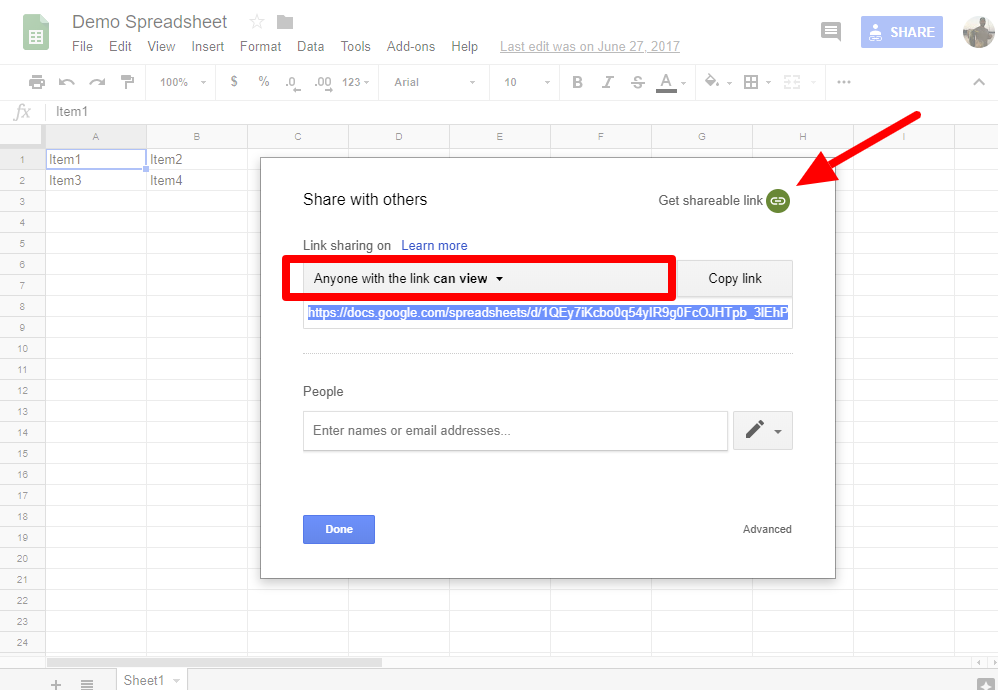 Create or open a RevelDigital template
---
Login to RevelDigital and design a template. Add a Google Gadget to your template: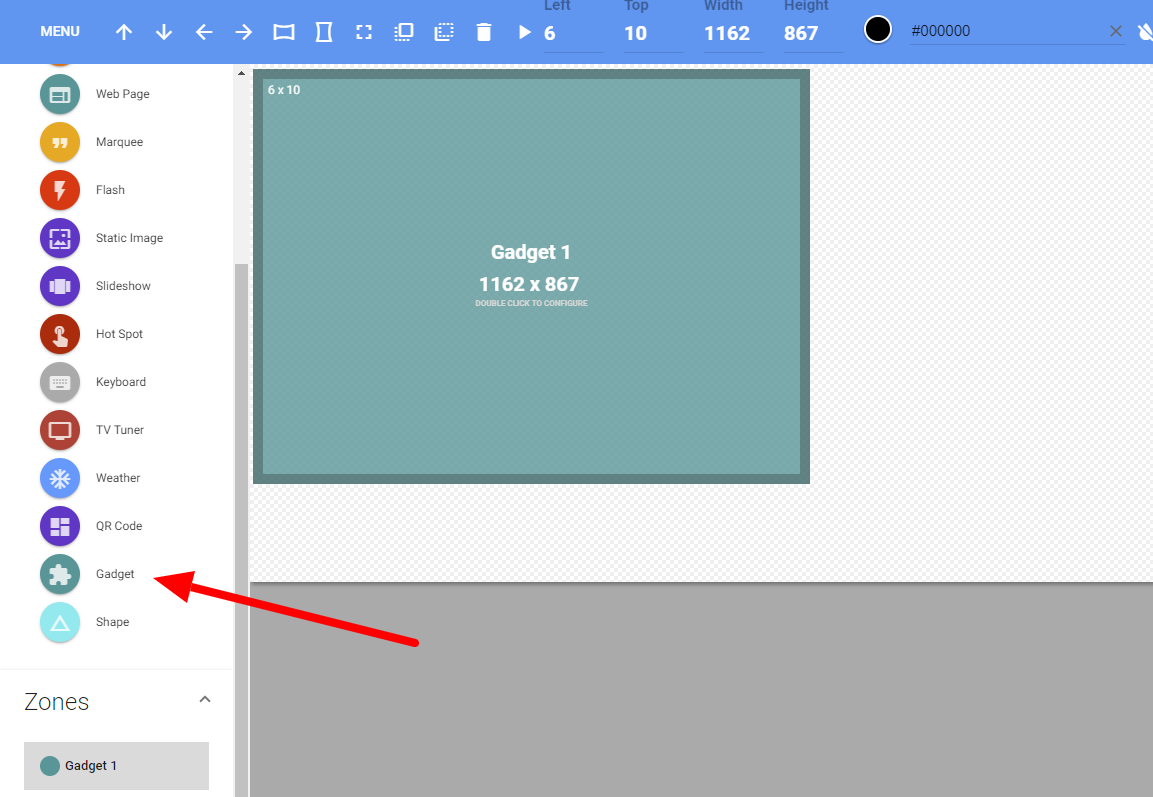 Double click the zone to edit the Gadget properties. Select Google Spreadsheet from the list: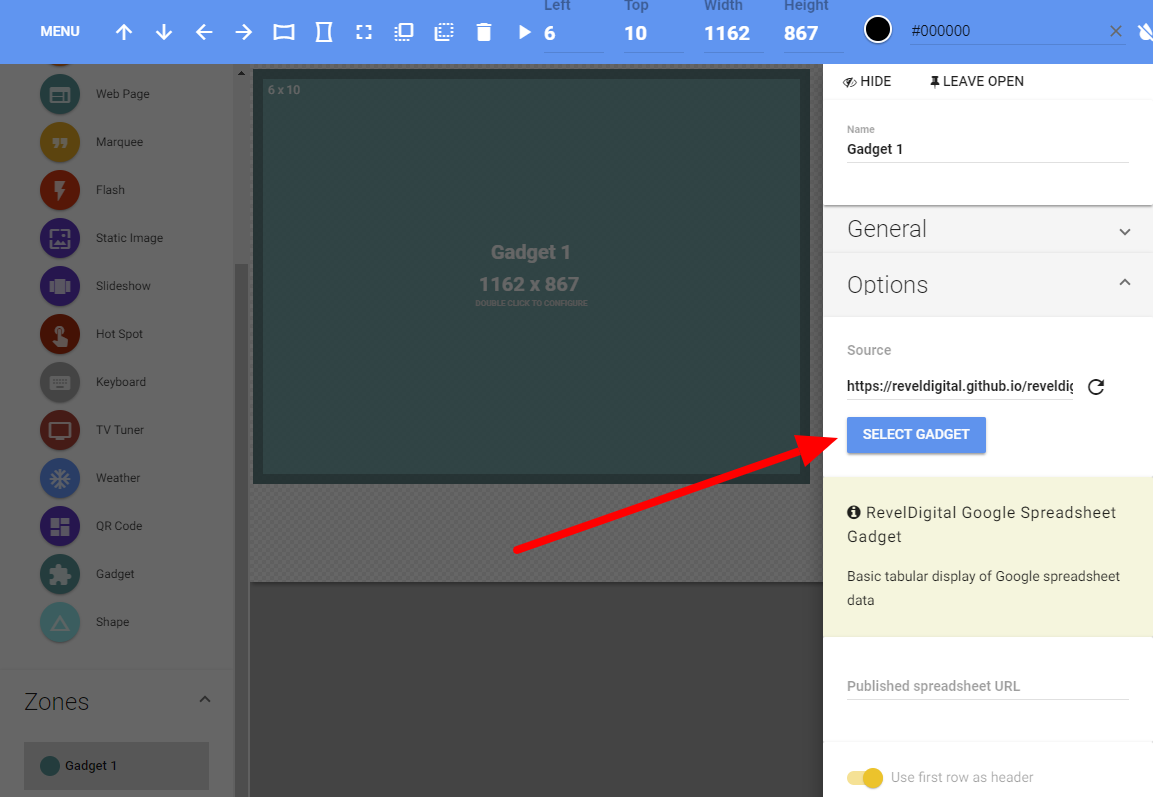 In the Published spreadsheet URL field you'll need to enter the URL for your spreadsheet copied from Step 2.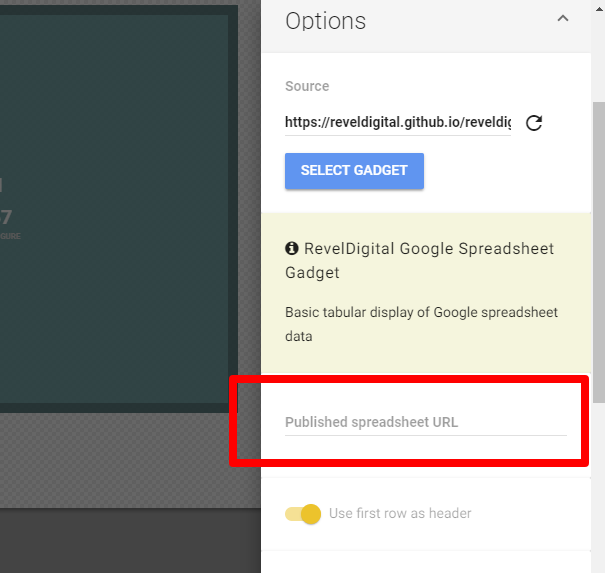 At this point, you may also want to modify the styles for the spreadsheet content. This can always be done later.
Click the Accept button to save the zone properties and click the Preview button (green play icon) on the template designer to ensure your settings are correct.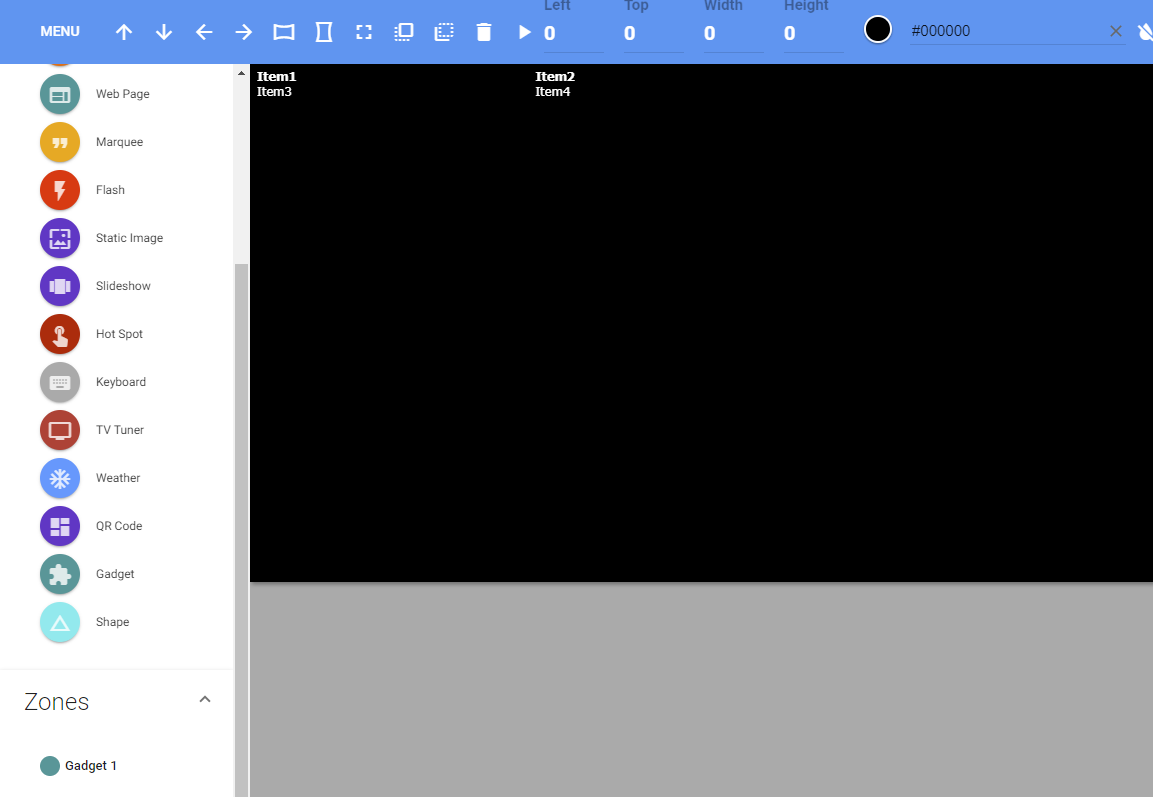 Now just save your template and schedule your template to play. Any modifications to the spreadsheet data will automatically be reflected in your signage within 10 minutes.
---