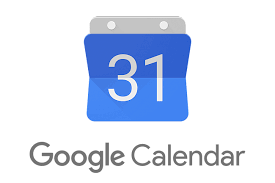 This article will step through a sample integration with Google Calendar. Browse to https://calendar.google.com and create or edit a calendar.
Open the calendar settings and locate the Access permissions section. Check the box to Make available to public.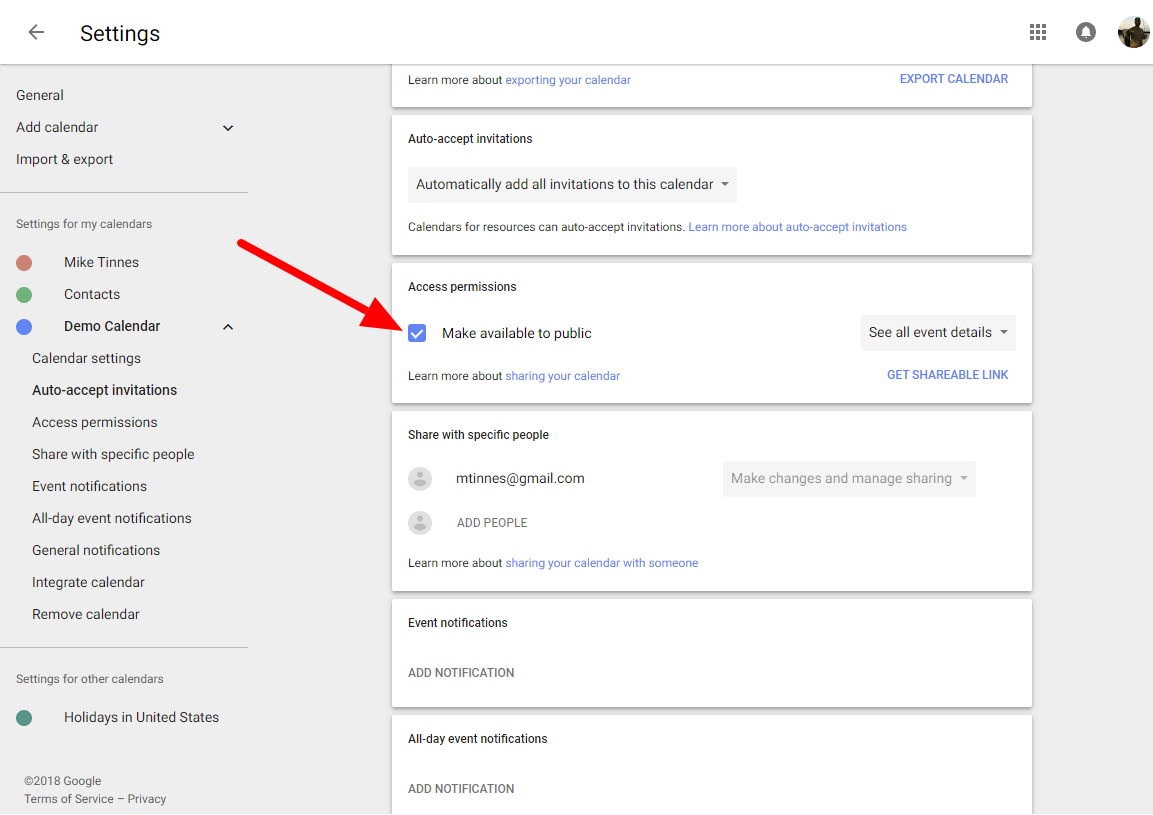 Scroll down to the Integrate calendar section. Copy the Calendar ID, we will need this later.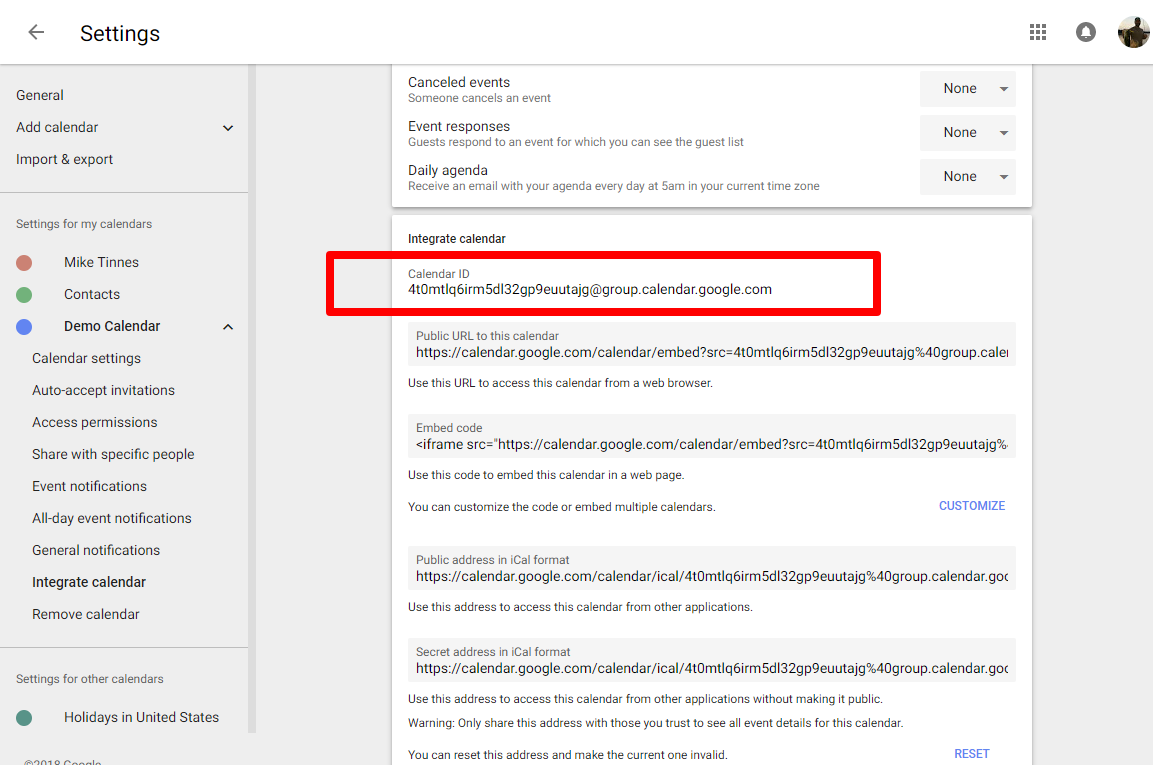 Add a gadget zone to a template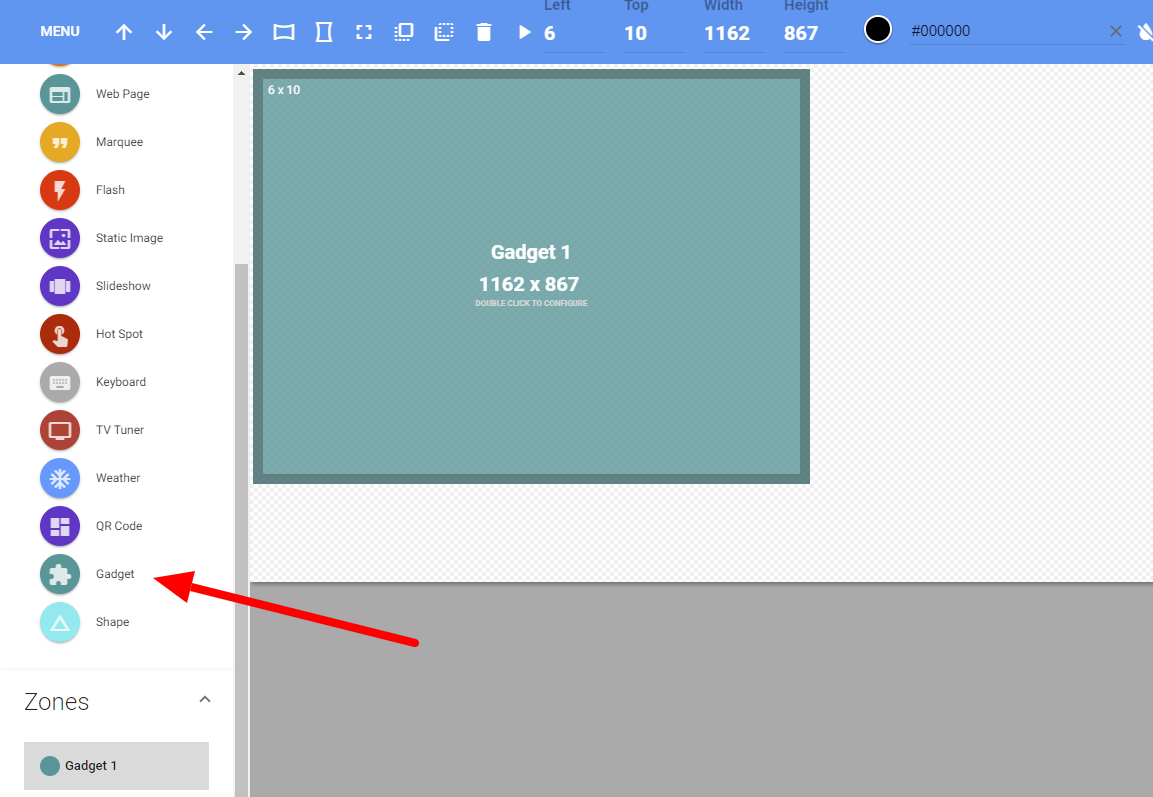 Select the Google Calendar Events Gadget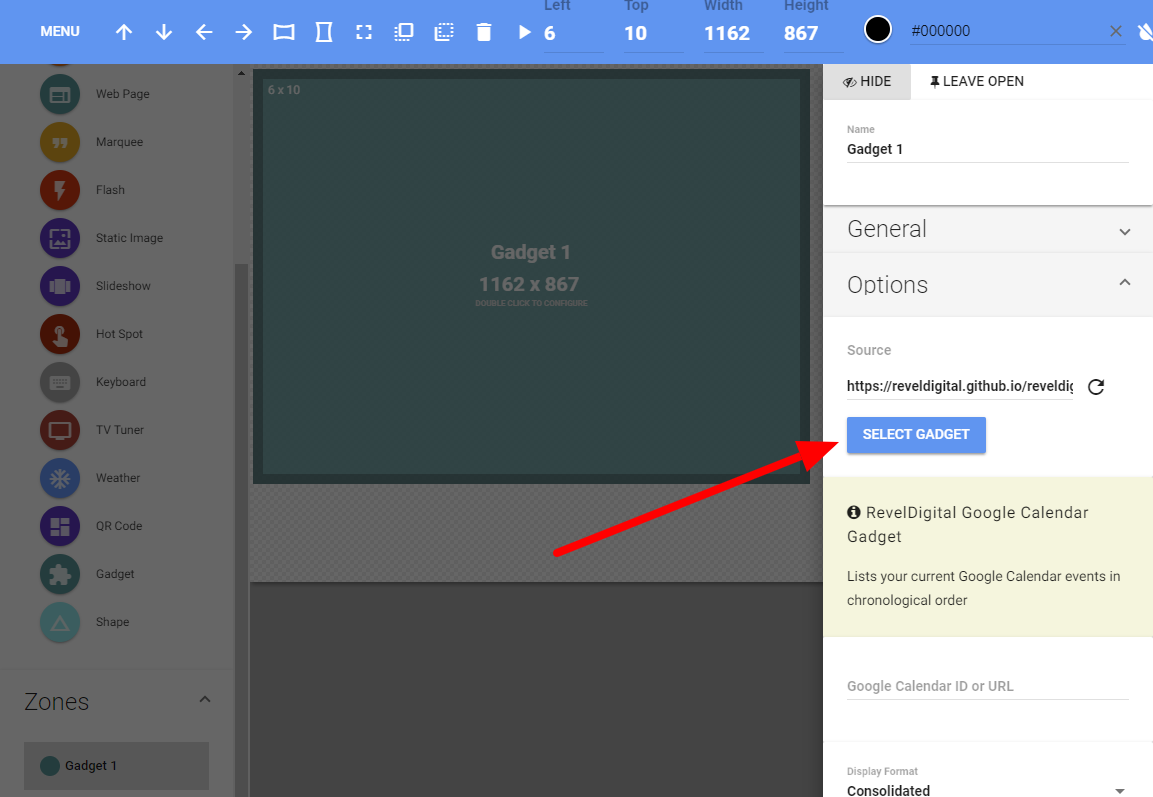 Paste the link to your Google Calendar into the ID field in the gadget options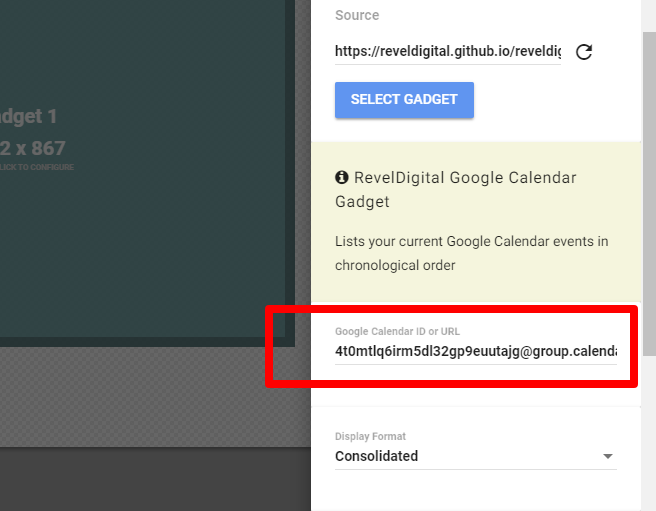 At this point you may also want to modify the styles for the calendar content. This can always be done later.
Click the Preview button on the template designer to ensure your settings are correct.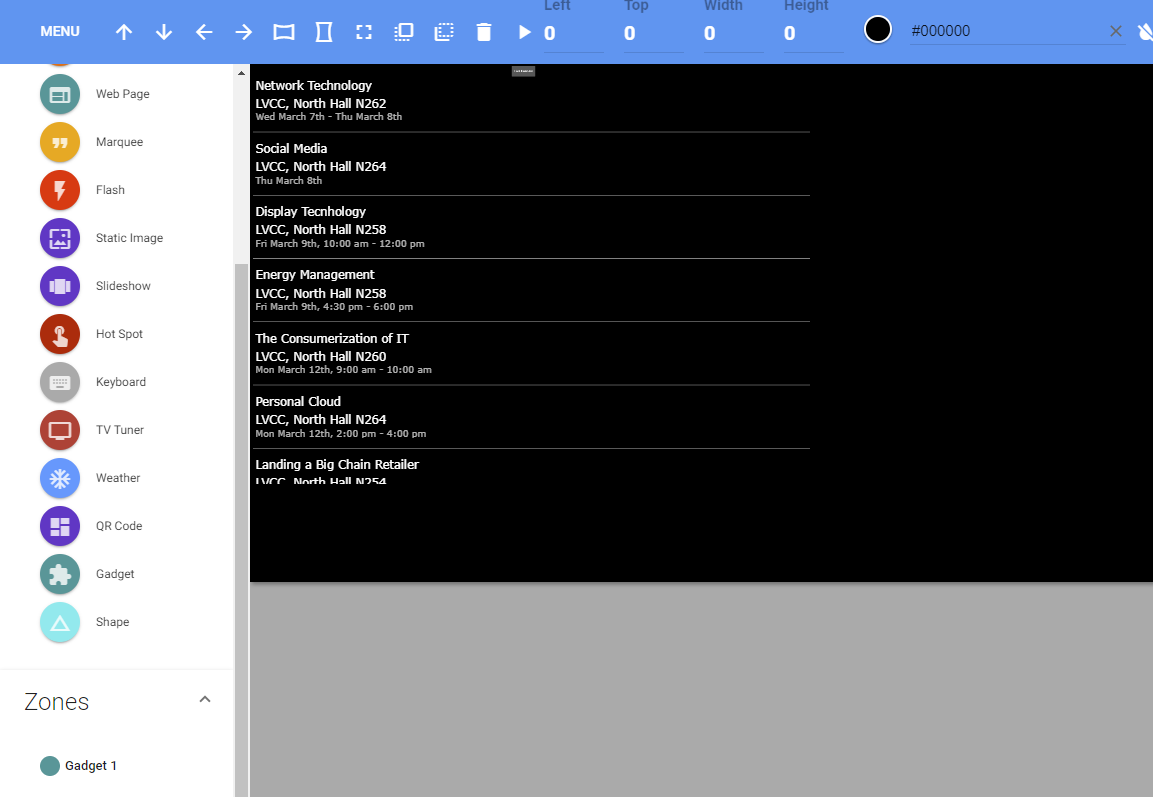 Now just save your template and schedule your template to play. Any modifications to the calendar data will automatically be reflected in your signage within 10 minutes.
---